Author:
Max Burt
Max Burt discusses how Brexit will affect careers in creative industries.
→
Max Burt uncovers the human rights abuses towards asylum seekers detained in Australia's offshore detention centres in the islands of Nauru and Manus.
→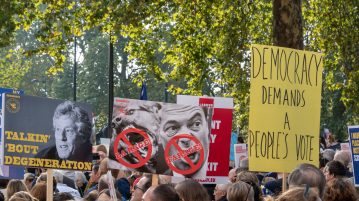 In light of the looming Brexit agreement parliamentary showdown, Max Burt stresses the need to for a people's vote before it is too late.
→