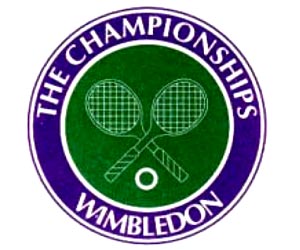 When we see the royals, the athletes and the rest of the a-listers on our screens, we can't help but think that Britain's biggest tennis event is something for the higher earners. But after experiencing the wonderful event myself it's easy to see that this sporting event is just as fantastic and as affordable for everyone. (Yes…even us students!) So with 10 days left and no need to book, why is it worth going to Wimbledon?
Travelling costs will always vary depending on how far you need go to but the transport links are nearby. Just minutes from Southfields tube station, taxi ranks and bus stops there's no excuse to not go! If, like me, you prefer to use the car then why not rent a parking space? It costs £25 to park on the grounds but by visiting sites such as parkatmyhouse.com you can find a safe parking space in a residential area for half the price! If you're worried about navigation fear not, honourary stewards are dispersed around the local area for your convenience! (Just look for the delightful fashion ensemble of fluorescent vests and straw hats)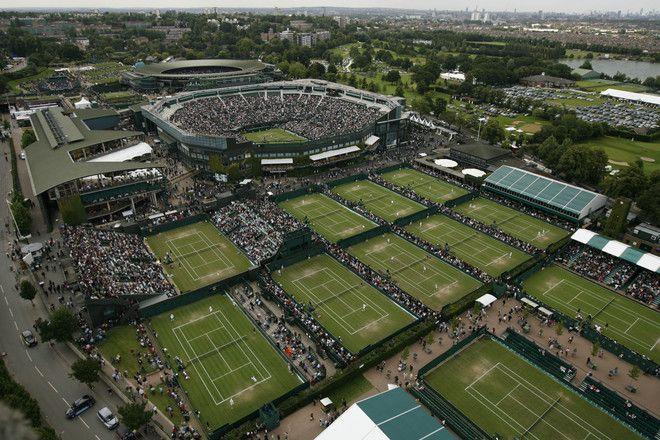 Sadly for me, getting up at 3.30am and arriving at 6.30am just wasn't early enough to get into the top 3 courts. But if you simply want to go for the buzzing atmosphere, grand day out and world class athletes then I don't think a £20 grounds admission ticket is exactly pricey. (Plus there's always a chance of seeing your famous favourites warming up on other courts!)
It cannot be denied that the cost of food at events such as this can be expensive. But why pay £5 for a simple sandwich when you could bring your own picnic (including the bubbly!) and have a lovely lunch on Murray Mountain (The big hill with the big TV). Don't forget your strawberries and pimms…they border on being essential items for the Wimbledon experience!
With the potential to watch world class tennis for up to 12 hours is certainly worth the queue. Admittedly, it was 8 hours from when I got up before I saw any tennis myself but it is certainly worth waiting for. Whilst you're in the queue why not buy a newspaper from the staff? You may even get a free tennis goodie to take home!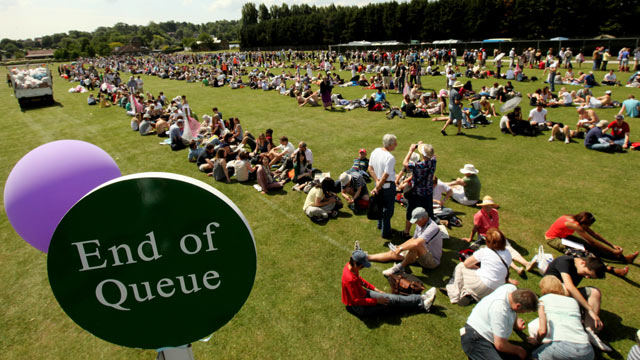 I have to say my first Wimbledon experience has been incredible. It just shows that you don't need to be able to afford centre court tickets to make a day at Wimbledon the highlight of your summer. With £20 a ticket and a picnic at your choice of price, the biggest sporting event of the season could be one of the cheapest most exciting days of your summer break.