English is known as the international language, dominating the worlds of media, literature and pop culture. So if we speak the global language, why should we learn another one?
Having a second language under your belt does not only boost cultural awareness, but career prospects too. Now more than ever, being bilingual is becoming very desirable in the grad job market. The Confederation of Industry's Education and Skills survey from last year revealed 3/4 businesses value a second language when hiring. Claire Semple, head of talent and development and Telefonica Digital, explains:
It is worrying that so few graduates speak additional languages
Not only this, but it seems that Britain is falling behind other countries. With 54% of Europeans being able to converse in a foreign language compared to Britain's 39%. The consequences of this are already beginning to hit the job market. Out of 1,000 graduates surveyed by Telefonica Digital, 14% lost out on job offers as they did not have that all important second language.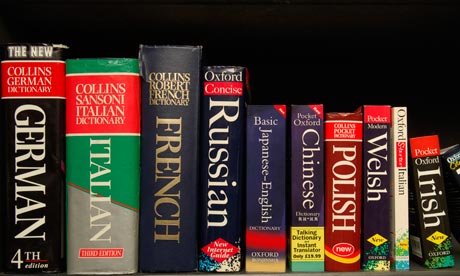 The pressure is certainly rising in todays job market, but there are plenty of chances for students to learn a second language and get that second chance on the employment line. The 5 most useful languages, according to the job market, are German, French, Spanish, Mandarin and Polish, all of which can be studied at various institutions at competitive prices.
Now we all know that 'competitive prices' in student language means 'out of my budget!!' Having to pay for the course itself, books and travel all sounds a little daunting alongside having to learn the language itself! The university however does offer 12 week evening courses for all abilities. With 13 languages to choose from, visit the website to find out more:
http://www.southampton.ac.uk/lifelonglearning/modern_languages/courses.page
Other useful websites for learning languages are listed below:
http://www.rosettastone.co.uk/