It's easy to feel overwhelmed and helpless when it comes to the deluge of upsetting news coming from the crisis in Europe. This undoubted humanitarian disaster has lead to much critique of governments but little offer of a solution.
A report by the United Nations refugee agency says that more than 2,500 migrants and refugees have died or gone missing this year while crossing the Mediterranean Sea. With governments seemingly attempting to stop migrants from settling on the continent, it's easy to feel powerless, but there are practical ways you can help.
Don't turn a blind eye
One of the biggest problems with dealing with the crisis is people burying their head in the sand. The thought of people fleeing war torn countries and persecution, only to die in their desperation to flee, is unarguably abhorrent to think about – but to ignore these people's plight is to dehumanise them. Francois Crépeau, UN Special Rapporteur on the human rights of migrants reiterates this plainly,
Migrants are human beings and, just like the rest of us, they too have rights. They too have the right to live and thrive.
Just because the refugee crisis is in the papers and not on your doorstep doesn't mean it doesn't exist.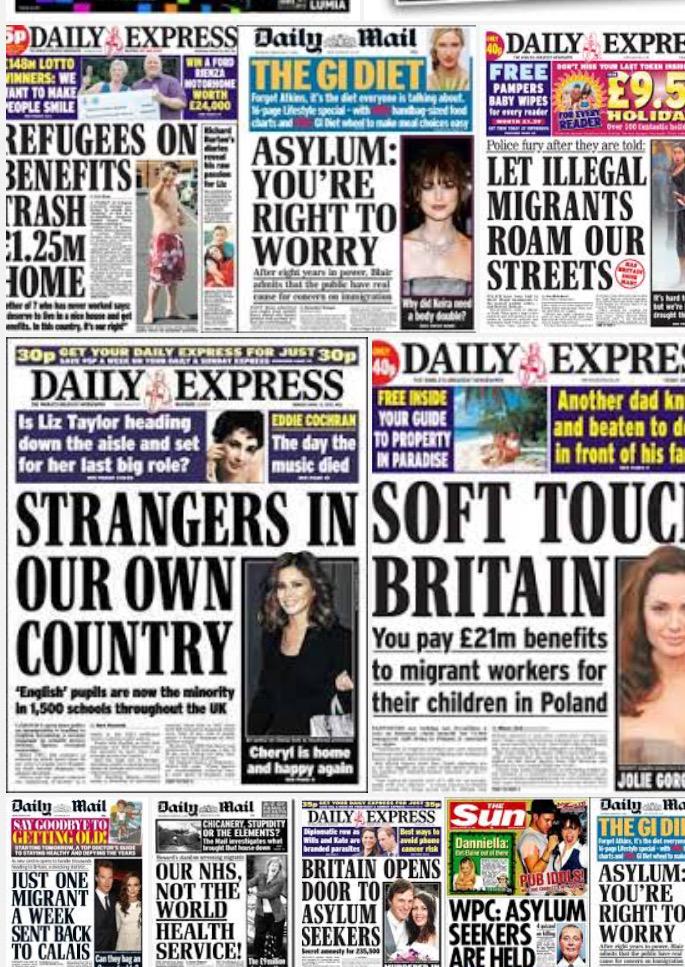 2. Don't let the media dehumanise the refugees
In a similar vein as above, the mainstream media in the UK has been full of articles berating immigrants and the supposed chaos migration would wreak on our society. When desperate migrants reached the Greek Island of Kos, it was reported as if the biggest tragedy in this situation was that tourists' holidays were ruined by the refugees who were inconsiderate enough to bring their suffering onto someone's beach break. One tourist even said they 'won't be coming back if it's a refugee camp next year'. And let's not forget Katie Hopkins infamous claim, 'rescue boats? I'd use gunships to stop migrants'. Don't let articles like this let you forget that these people are fleeing persecution and death, they are no more deserving of ill-treatment than you or I.
3. Go to a protest or march
There have been protests in Budapest, Vienna and Glasgow against the government treatment of refugees to name but a few. In Germany at numerous football games spectators have held up huge banners saying 'migrants welcome'. In the UK, you can get involved by attending a march in solidarity with the refugees taking place at Marble Arch on the 12th September.
4. Send supplies and aid to refugees
An Amazon wish list has been set up for people to buy specific items such as shoes and sleeping bags to be delivered to Calais as part of the appeal #KentforCalais and #HelpCalais. The truck leaves on 17 September. The London-Calais migrant support convoy is an independent start up that believes refugees 'should not be left abandoned and under attack at the border to Britain'. The group sends food sleeping bags and clothes, but also vital equipment such as sanitary products and medicine.
5. Sign a petition
It's easy to see petitions on your newsfeed and scroll right past them assuming someone else will have signed, or your one signature won't make a difference. But it takes about 30 seconds to sign a petition and then you can have the option of sharing it for other people to sign as well. There are lots of petitions to the government to deal with the crisis, and there is no way the government can continue to ignore the worsening situation, but petitions call for direct action that they have to respond to, so sign these government petitions to 'End the Calais Crisis', or 'Create a compassionate Euro-wide policy to deal with refugee migrants', and sign The Independent's petition which calls for Britain to accept its fair share of refugees.
6. Volunteer
Get involved with Doctors of the World which is dedicated to providing medical care to refugees, or the Migrant Offshore Aid Station which works tirelessly to try and prevent loss of life at sea. Also, Music Against Borders is appealing for people to donate musical instruments to the refugee camp at Calais, The Jungle Library is looking for books to set up a makeshift library at the camp, and Childhood Bags are fundraising for toys, books and warm clothes for refugee children. Finally, Avaaz.org are looking for volunteers to help with lobbying locals councils, providing English language support and arranging housing or hosting for refugees.