Many of you have lived in Halls of Residence, but have you ever wondered what life was like in halls way back in the past? Let us take you back to November 1949, to provide you with a glimpse of what life was like in Glen Eyre (then a male-only halls) in those days. Glen Eyre was only partly opened at this point, with 1951 being its date of (then) completion – before the University of Southampton actually became a University!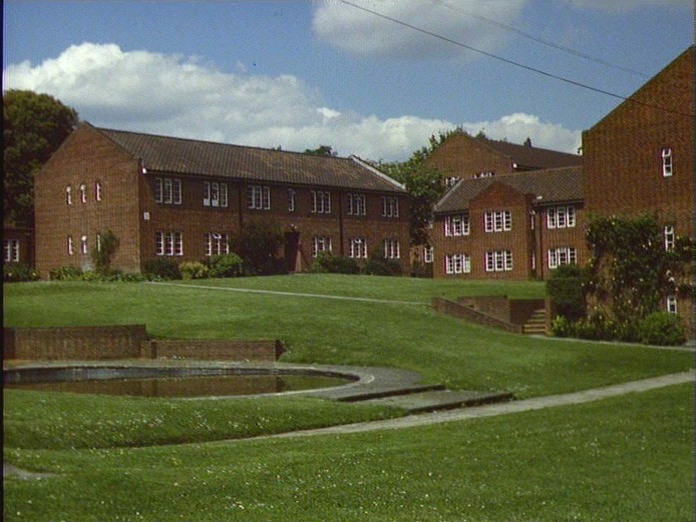 Wessex News, 01/11/1949.
GLEN EYRE: an incomplete rectangle of buildings in a sea of chaos and mud, severe architecture only relieved by a succession of inscriptions on the walls — "Principal's Lodge," "Commit no nuisance", etc. Add spacious grounds, a cart-track serving as a drive, and several bulldozers, you have then an accurate description of the residence of forty-four college students. These purposeful pioneers, believing in the fundamental superiority of the male, are typical of a new era – that of the houseman and the working woman.
Since the way to a man's heart depends upon the angle of approach, the breakfast problem here assumes a role of premier importance. I must deny any rumours circulating with respect to the activities of Glen Eyrites, whose average I.Q. seems to vary according to the time of the year. You may think that we often go to College hungry; but you have been misled – we always do. The foodstuffs provided (kippers apart) are consumed at supper, and yet our correspondent in South Hill [what is now known as Chamberlain, back then it was a female-only halls]reports the not infrequent sight of bedraggled, half-dressed men rushing past, a plate of cornflakes in one hand and half a round of bread in the other.
Cut off from civilisation, we may (and do) sleep undisturbed every morning and all day Sunday, despite the mobility of the Domestic Bursar, who has not yet accustomed herself to finding certain students still in bed at 9:30 am. Moreover, that fact that the dining hall is as yet more reminiscent of a hangar affords us the opportunity of enjoying the unbelievable – excellent – meals in the Refectory. Unfortunately, the distance between Glen Eyre and College produces not only a hearty appetite, but also a large number of absentees on wet Sundays.
The grounds will no doubt invite exploration in summer, but so far the private rooms have been more attractive on Sunday afternoons. These latter are equipped with every convenience, including ash-trays, which are really privately owned, though inscribed with the letters "U .C. S." [University College Southampton].
Other unique features of the establishment are the committee (surely the oddest ever, which gives us representative, if completely irresponsible, government), the Domestic Bursar, who is "available to students if required," and our main gate (when built) which, fortunately, is not the sole means of entrance.
And so, to the future, when we hope to enjoy the benefits of ornamental gardens, open-air bathing pools and tennis courts. Tomorrow's jam will be arriving in an open lorry.