Whisper it quietly, but Southampton is fast becoming a great student area. With an estimated 35,000 students housed by two major universities, a city once defined by its expansive commercial ports and murky weather is quickly transforming into a vibrant hot-spot for student frivolities. And with young people come clubs.
As a DJ at one of Southampton's most venerable institutions [naming no names], I like to think I know a little bit about clubs. So here's your definitive guide to the Southampton clubbing scene (an article which would have been considerably shorter ten years ago).
Jesters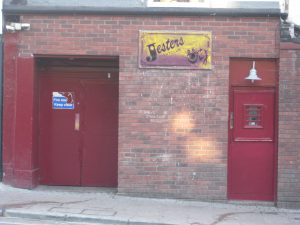 Aptly dubbed 'the palace of dreams', Jesters is undoubtedly Southampton's most famous club. The notorious hygiene standards are more than made up for in what represents a proper night out. Cheap drinks, cheesy music and an 'actual list of things to do' whilst there all combine for a pretty good time. Be warned though – don't wear your fresh new Stan Smiths, unless you didn't actually like the colour you originally bought them in. There really isn't anything quite like Jesters, which is probably what makes it such fun. Monday and Wednesday night outings to Jesters are guaranteed fun, especially with Manzils close by.
Sobar
Located on the same little strip as Jesters in Portswood, Sobar dominates Tuesday nights. Famed for the 'quad-vod', which was later reduced to a triple vod by Southampton Council, the bar-turned club has a smashing garden area for discussing the state of Hartley Library with your pals. The music is a little suspect sometimes and queues can be fearsome on a Tuesday, but Sobar was born in the same mould as Jesters – cheap, cheerful and a nigh-on guaranteed good time.
Oceana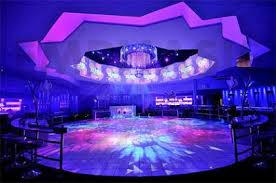 Southampton's original super-club. Although a little pricey, it is located down by the docks and has a multitude of rooms to cater for every musical persuasion. For Mayflower students, you're in luck – you can practically roll out of bed and into the Ice-Room. Oceana represents a great excuse to get dressed up and 'stay classy', a phrase which can't really be associated with too many of Southampton's nighttime establishments.
Switch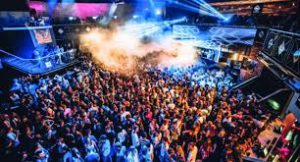 The latest addition to the dockside scene, and what an addition it is. Southampton's answer to the late Fabric, Switch has attracted some of the biggest names on the EDM circuit since it opened in 2014. It is essentially one big dance-floor surrounded by elevated bars and viewing platforms. What Switch does so well is integrate several of the city's biggest promotional nights – Juiced runs a popular student night on a Friday whilst Warehouse brings the likes of Hannah Wants and Annie Mac to the Switch stage on a Saturday evening. The music is always of a high standard, although not for those who prefer a sing-a-long.
Junk
Named the UK's best small club in 2013, Junk has undergone some tough times of late. It nearly closed its doors completely in April as a result of multiple incidents happening in and nearby the club. That would have been a desperate shame – Junk is still one of Southampton's best nightclubs. It is a throbbing, pulsating, high-octane experience but one which fans of Drum & Bass, House and Garage will relish. And their Retro nights are excellent…
Bedford Place
A collection of clubs and bars situated right behind Junk and just off London Road. It is the scene of the Freshers Bloc Party and has something for everyone. Highlights include Popworld, which blasts out classic bangerz all night long in a colourful, kaleidoscopic setting, Tokyo Bar, which transforms from the aforementioned into a club at the weekend, complete with Japanese decor, dance-floor and VIP area and Orange Rooms, where you can rock up at 7 for dinner and stay right through until the early hours.
Café Parfait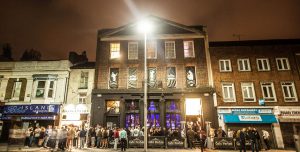 Commonly touted as Solent's answer to Jesters (it's not as good, before you ask), Parfait is famous for their chocolate-based nights. It's got a decent smoking area-come-garden above the dance-floor and it is one of the only places you can go on a normal Sunday evening, but it doesn't quite have the same magic as Portswood's finest.
The Edge
The Edge is Southampton's only gay club, although its 'admission policy' isn't strict – it's a favoured night-out for many university societies. Located on the join between Portswood and the city centre, the Edge is renowned for combining clubbing with relaxation – pool tables always chill things out, I find.
Naturally, certain clubs own certain nights and it's hard to know the favoured routine before you arrive. In the words of Duke Dumont, I've got you:
Monday – Jesters
Tuesday – Sobar
Wednesday – Oceana/AU nights in Jesters
Thursday – Cafe Parfait/Junk
Friday – Switch
Saturday – Open to interpretation. Oceana, Bedford Place and Switch often have events on, whilst Jesters is a solid bet for an excellent Saturday night.
Sunday is the day for rest, before it all starts again.
Any current students reading this, feel free to haggle. This is just my preferred routine – all hypothetical of course..
Happy clubbing!