Keeping in line with their remit of kindness above everything, Pause Cat Cafe is aiming to tackle winter blues for us hoomans with a variety of special events under the slogan #FelineGood. The events are to be centered around the theme of wellbeing with the aim of getting more people to talk about mental health amongst each other and to explore different ways they can help themselves.
Forms of depression are especially common this time of year, with 1 in 15 suffering from Seasonal Affective Disorder. Furthermore, a study from Durham has found that whilst 25% of people in total live with poor mental health in Britain, those who live in Bournemouth, the location of the cafe, are more likely to do so.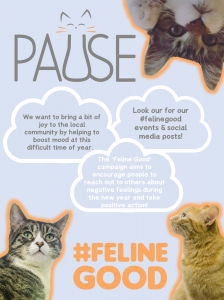 But that doesn't mean that people have to suffer; further studies have found that interactions with animals are reported to release serotonin (a chemical in the brain that helps to improve mood) and alleviate feelings of stress and anxiety. This is where the South's first cat cafe comes in.
A variation of events and workshops are on offer, with Cat Yoga designed to help you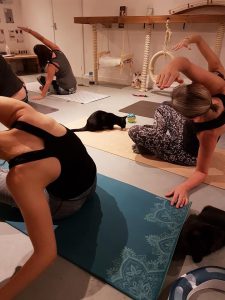 relax and mindfulness workshops led by Mindfulness Mentor, Dr. Neomie Da Costa.
With exam season in full swing, Pause is also offering students £5 unlimited entry on weekdays, so they can have a relaxing study session with a bit of a furry twist! The offer is valid until February 2nd, and all you need is a valid student ID.
For the cafe, their aim with this project is to 'increase the sense of connection with others, reduce loneliness, and improve wellbeing for those who are feeling low'.