Last Saturday, Southampton University held the annual Freshers Ball and the event certainly topped that of previous years. The theme, which was right on trend, was The Greatest Showman and the magic and splendour of the movie was clearly evident throughout the ball itself.
Last years silent disco and shisha bar seemed boring in comparison to the bumper cars and fairground rides of The Greatest Showman ball. Regardless of the more wintery weather than autumnal on the night, the turnout was still very good. It also became far easier to brace the cold temperatures when P.T Barnum and his troop of performers showcased some amazing talent on the Redbrick. The magician who travelled around the ball throughout the evening was also fantastic and I still have no idea how he did his tricks.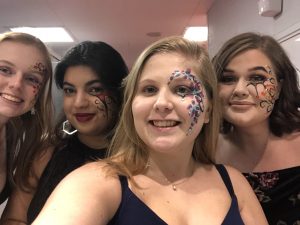 After enjoying the splendour that was outside it was now time to enter the Union building, which was decorated in support of the theme and the giant light up 'CIRCUS' letters certainly acted as a great photo opportunity. Inside there was also the chance to get your face painted, an opportunity which we of course took up. The singalong version of The Greatest Showman movie was also playing on the big screen. Whilst at first I thought this would get tedious, especially for the people working during the night who would be forced to watch the movie on loop, my assumptions were proved wrong. By the end of the night many a tipsy fresher seemed to be engrossed by the film and it made a great accompaniment to the food you could buy from the food van outside Stags.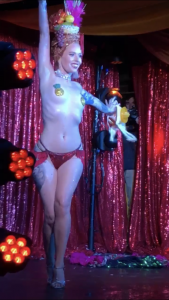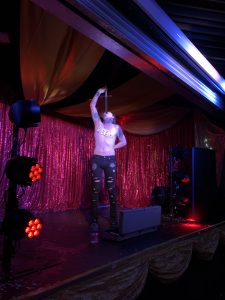 During the evening there were also performers in Stags ranging from a fire eater to a Burlesque dancer. The performances certainly kept to the weird and wonderful theme of P.T Barnum and his band of freaks. The event also included the typical club area in the Cube and the silent disco in The Bridge, which paled in comparison to the other far more interesting parts of the ball. As such, little of our night was spent there.
Needless to say, the Freshers Ball lived up to its title of being the greatest show. The event surpassed the low expectations I had after attending last year's subpar ball.
The tickets to the ball cost £30, which on a tight student budget would likely seem too expensive for many. However, with everything that the ball offered I believe it was worth the price. The ball was successful in many ways and I can't think of a better way to have ended the freshers period.