Women In Sport: An Interview With Rachel Barton
As part of Wessex Scene's coverage of Women in Sports week, we will be bringing you an exclusive interview each day from just a few of the many talented women we have competing in a wide range of sports here at Southampton. Following yesterdays impressive 6-0 win over Sussex 1sts, we caught up with one of the ladies responsible for such a victory, Rachel Barton.

What inspired you to take up hockey?
I took up hockey when I started secondary school because it was the main sport for girls and it was compulsory during PE. I really enjoyed it so started attending the training sessions on Saturdays too and it all went from there.
What position do you play?
I play either mid of forward but I have played every single position on the pitch throughout the years including keeper.
Who would you say is your main role model?
My main role model is probably Davey Harte the Irish men's goalkeeper. I've met him a few times and he's a really nice guy plus he's a sick keeper!
Did you watch Team GB's women's team at Rio, thoughts?
I did watch the final but I must say I was rooting for the Netherlands to win. After watching the European finals the year before I thought that team GB robbed The Netherlands, so was hoping they would get their own back… it's a highly unpopular opinion though!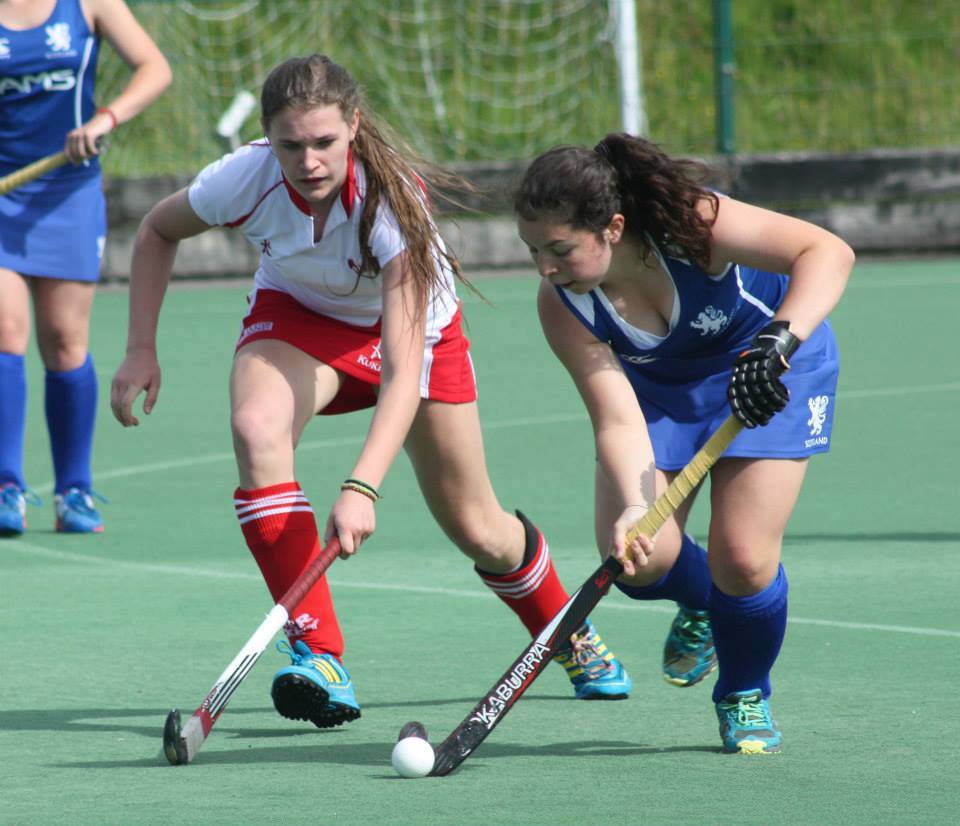 Having played hockey for 8 years, what has been the highlight of playing the sport so far?
My highlight would be winning the Ulster School's Cup in my final year of school. We started off as the underdogs and weren't expected to get very far in the competition but we just kept winning. It was the first time my school had ever won it so it was pretty special.
How has joining the uni teams been and are you looking forward to your first varsity experience in March next year?
I've really liked playing hockey at uni. It's a great way to make friends and the standard is good but we can still have fun.  And yes, I'm looking forward to varsity as I've heard very good things about it!
You've played for Northern Ireland at the UK school games, what was that like?
Representing Northern Ireland at the UK school games was such a great experience. It was a multi-sport event so it felt like a mini Olympics that you were part of. It was only made sweeter by the fact we beat England and Wales too.
Do you think there is enough media coverage of women's sport in general and if not what do you think could be done to fix this?
I don't think there is enough coverage of women's sport and I don't see why men get all the attention. I understand that in many cases the standard of men's sport can be much higher but that doesn't mean there should be no coverage of women's at all. The gender wage gap is also an issue for example the women's US football team won their third world cup in 2015 but got paid four times less than their male counterparts who haven't progressed past the quarter finals in the modern era. I think a starting point to solve this would be to cover more women's sports which would then drum up more interest which would then increase the demand for coverage.