Women in Sport: An Interview With Eleanor Fox
As part of Wessex Scene's coverage of Women in Sports week, we will be bringing you an exclusive interview each day from just a few of the many talented women we have competing in a wide range of sports here at Southampton. Today we have the pleasure of presenting our interview with Eleanor Fox, a third occupational therapy student. But more importantly, at least for Women in Sports week, captain of the women's and mixed lacrosse teams in next years varsity.

What inspired you to play Lacrosse?
Since lacrosse wasn't played at my secondary school, I was really fortunate to have a local club near me which I joined when I was 11. I think what inspired me most at the time was the fact lacrosse was completely different to anything I'd seen before, and being fairly sporty anyway I just wanted to learn how to play.
What position do you play?
Both midfield attack and defense. I love being involved at both ends of the pitch if I can!
Who would you say is your main role model?
I'm not sure if I have one person in particular, but I definitely respect and admire all the coaches I've trained under who have helped me focus and learn to love lacrosse.
What struggles/problems have you have you had to overcome?
Being one of the only girls who didn't play lacrosse at school, it took me years longer to pick up all the basics and understand the game. But when my club pushed me to train as a coach when I was 16, this definitely motivated me to improve and get more involved with the club!
You've been playing lacrosse for 9 years, what's been your most memorable moment of your lacrosse playing career?
Most of my best memories have come from my time at university from tournaments, nationals and varsity. But I'll never forget winning against Oxford University last year which secured our place at the top of the mixed lacrosse league.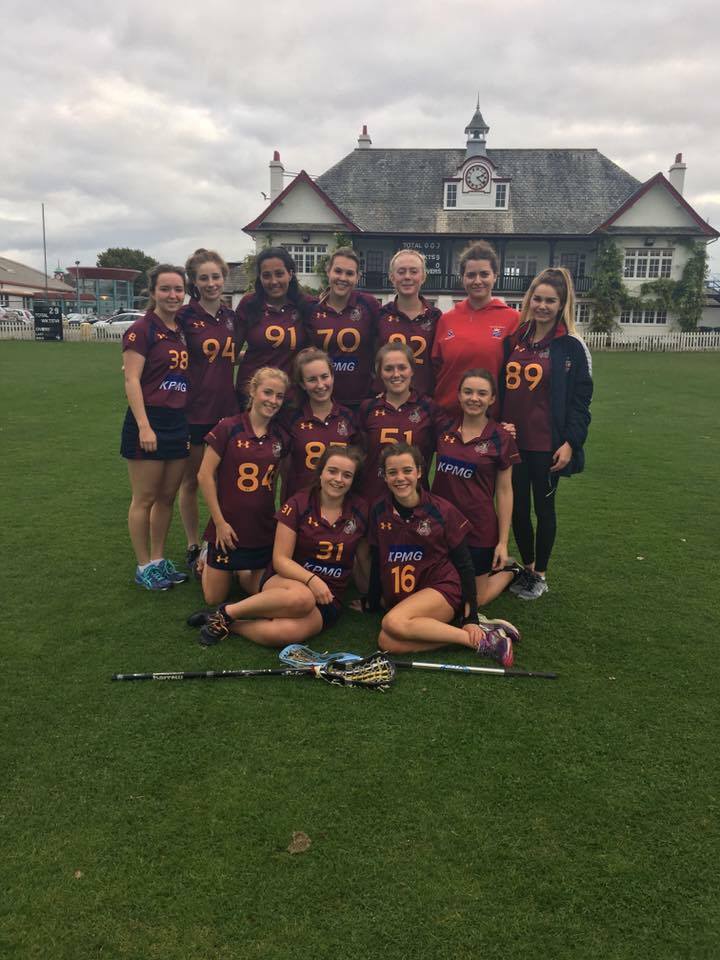 How has joining the uni teams been and what has your experience of varsity been like?
I've absolutely loved my time with both lacrosse clubs and being able to meet a bunch of people I probably wouldn't have met otherwise. Varsity has gotten bigger and better each year, and as one of the Captains for both the Ladies and Mixed First Teams for my final year, I can't wait to lead them to Varsity victory!
You've got a lot of lacrosse experience under your belt but what you say to someone who was thinking about taking up the sport for the first time while at uni?
Most people who join both the ladies and mixed lacrosse clubs at Southampton have never played before, so it's never too late. And regardless the sport, joining a club whilst at uni is the best possible way to meet people and learn something new. Go for it!
Your studying occupational therapy, can you see yourself combining this in some way with your passion for lacrosse?
I'm not sure if I'll be able to combine occupational therapy with lacrosse in particular, but I really hope to incorporate the concept of sport and exercise as a means to improve both physical and mental health. Lacrosse has definitely changed my life for the better and it'd love to help other do the same.
Do you think there is enough media coverage of women's sport in general and if not what do you think could be done to fix this?
There's nowhere near enough coverage of women in sport which is a real shame. Whether it's because media outlets do not believe there is a demand to watch women's sporting event, I think our perception of women's sport and the value we place on it needs to change if we want to move forward. Getting more women and girls involved in sport is definitely the first step to making this happen.