Women In Sport: An Interview With Abigail Finn
As part of Wessex Scene's coverage of Women in Sports week, we will be bringing you an exclusive interview each day from just a few of the many talented women we have competing in a wide range of sports here at Southampton. We had the chance to interview Abigail Finn about all things basketball!

What inspired you to take up basketball?
A ginger dude with insane handles! He came in for a sports taster session back when I was in high school, demonstrated some basic ball handling moves and I was hooked. I just remember thinking "I want to be able to do that!"
What position do you play?
Power forward.
Who would you say is your main role model?
Probably Elena Delle Donne (Professional basketball player), I have a lot of respect for her as a person and a player, she's had to overcome a lot of challenges both on and off the court but has never given up.
What struggles/problems have you have you had to overcome?
Just like most sportspeople I've had my fair share of injuries, illnesses and personal issues to combat during my sporting life. However, I maintain the belief that one of the best parts about playing in any team is knowing that whatever happens your teammates have your back. I am incredibly lucky to have met so many kind-hearted people through basketball and when you've got that support network suddenly things aren't so daunting anymore.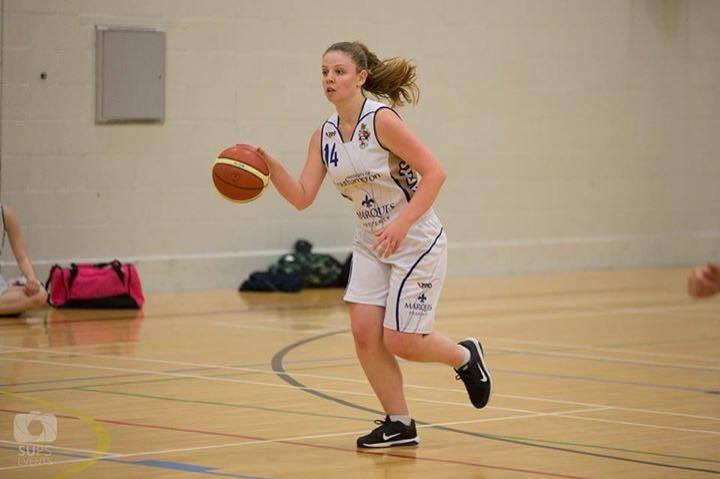 You've play in the national league, which team do you play for and how has that experience been?
Yes, I just started a few weeks ago with a few others from the uni squad. Solent Kestrels Division 2 team and so far it's been a pretty good! The team is all new this year so we're just getting to know each other and finding our feet but its good fun and I'm very excited for the season ahead.
Having played basketball for 6 years, what has been the highlight of playing the sport so far?
Oh wow… It's almost impossible to name just one. There have been so many highlights but perhaps the most memorable was scoring a backwards 3 point shot during a tour match last year and then going on to win the tour cup undefeated!
How has your three years playing for the uni been?
Amazing! We've come second place in the top division for the last two years which yes may not quite be first but is still pretty impressive. I've met so many incredible people, created lots of unforgettable memories and looking back, I've come a long way since freshers.
You study physiotherapy, can you see yourself combining your degree with your passion and skill for basketball in some way as a career?
Perhaps! I'm still pondering over career options but I've always thought that touring with a sports team abroad somewhere at some point would be pretty cool. Recently actually I've received word from the ladies coach back home that there may have an opportunity for me to play and possibly work for their basketball team so who knows.
Do you think there is enough media coverage of women's sport in general and if not what do you think could be done to fix this?
Well generally, if you compare it to male sports coverage, probably not. I think there's still a fair bit of stigma surrounding female sporting events, the idea that maybe they're not as exciting/interesting/worth watching as the male equivalent or whatever… which could account for it as in theory they cover the stuff people want to see. Address this issue and maybe things will improve but the question is… how? I think campaigns like this 'Women in sport' one are a great idea – Thanks for asking me to take part!