Women In Sport: An Interview With Alice Masterman
As part of Wessex Scene's coverage of Women in Sports week, we will be bringing you an exclusive interview each day from just a few of the many talented women we have competing in a wide range of sports here at Southampton. For Tuesday in this week of Women in Sport, we interviewed two time Bronze medalist at worlds, Alice Masterman!

What inspired you to take up sailing?
I started sailing when I was 7 with one of my best friends, Iona, and we messed around so much and just enjoyed the sport. Then my competitive edge kicked in and I wanted to achieve as much as my dad has so I started racing properly around at 12.
What is your favourite class to race?
My favourite class is the 29er as it was my most successful but I also have lifelong friends from the time I sailed the boat and had the most fun. They're fast and great to race and everyone, girls and boys can race at a competitive standard against each other
Who would you say is your main role model?
My dad is my role model just because he has made the sport fun but done so well and I think everyone should only be doing their sport if there is an element of fun!
What struggles/problems have you have you had to overcome?
my biggest struggle would have had to be coming to uni in 2014 after a great year of results but also a shocking last nationals. I was suddenly overwhelmed with living on my own, new style of work, earning money, societies etc that I had to make a very big decision on my behalf to take a break. I had a lot of opinions whether I should or not but I had to make this decision by myself which did take some umming and ahhing that probably frustrated some people but it was definitely for the best.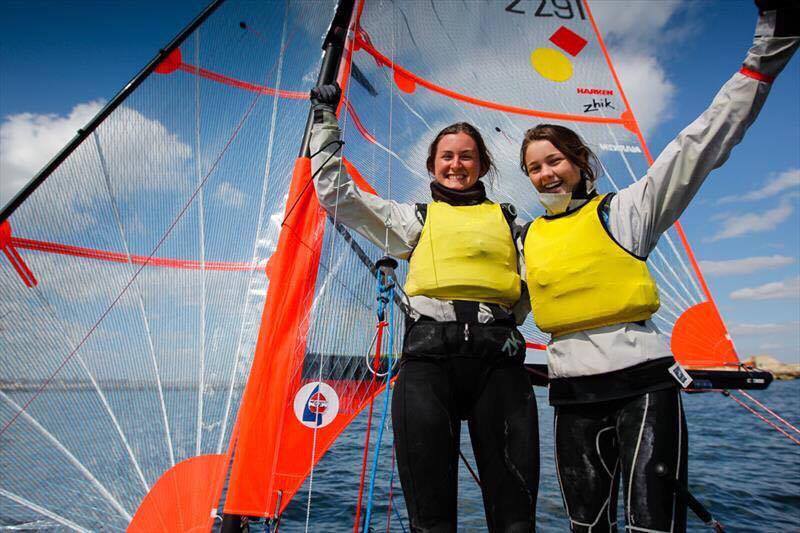 You clearly have plenty of sailing experience under your belt already, but what would you say to someone who was considering taking the sport up while at university?
The sailing society at uni is actually really well run in my opinion as before uni I only fleet raced, but uni has team racing, yacht racing and casual sessions which means everyone is catered for. If you are going to ever take up the sport, uni is the place to do it as its really well funded and subsidised and the social side is great as you get to meet/see lots of your friends from other unis. Also there's an awesome week in summer to Croatia or Corfu where you stay on yachts and have a laugh and sailing is the only sport where you can do that!
You've won two bronze medals at the world championships, what was that experience like as a whole?
My first bronze was at worlds in Denmark 2013 were a bit of a surprise. There was no pressure or expectations so the event could only go upwards. This meant it didn't really sink in until the end so as a whole I was just really pleased with our result! The worlds the following year were a bit more frustrating as we knew what we needed to do and in the pre event we came 2nd and for qualifying we just needed to make the top 25 and we would have had the top ladies medal but unfortunately we didn't make it. I think that set back the week a bit. So the achievement was still commendable but to be close meant there was a bit of disappointment.
Where do you see your sailing career taking you? What is your current goal for the future?
I graduate in 6 months' time and I plan to go full time sailing with the ambition to go to the Olympics in the 49er FX. It's hard to say how long that will take or whether it's possible but I am going to give it my best shot. Right now I'm keeping my head down and focusing on my studies and fitness but I'm itching for summer to hurry up! Whether I make it or not, I always want to keep sailing and say yes to every offer I get so I can just get as much experience and recognition in the sport.
Do you think there is enough media coverage of women's sport in general and if not what do you think could be done to fix this?
From a sailing point of view, the role of men and women are becoming more equal through the cycles, such as now there are 5 men Olympic classes, 4 women and 1 mixed. But I definitely think there should be an equal opportunity. The media coverage of the Olympics was great and evenly spread. Like other sport though, it's great to see women documented but it definitely needs to be pushed more