Staying fit at uni can be hard, especially when you have a million and one other priorities and the gym membership costs half of your yearly earnings. But fear not, there are so many simple and easy ways you can keep fit, for free!
1) Walk to lectures – As simple as it sounds, walking to lectures can do you so much good. Getting the bus when you're running late is ok, but try your best to walk; depending on your weight, an easy walk from Portswood to campus could burn you at least 60 calories. Twice a day that's over 100 calories burnt without even thinking about it.
2) YouTube – In this ever-advancing technological modern age, so many aspiring fitness gurus and personal trainers are uploading their personal workouts, for anyone to do in the comfort of their own room, onto YouTube. They're just as good as going to the gym, and the best part is you don't have to pay for them! Why not give one of Joe's Wicks' HIIT workouts a try. 20 minutes out of your day is nothing!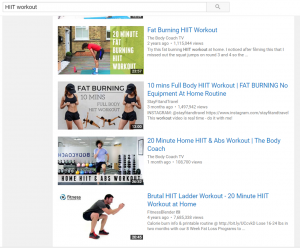 3) Go on a run – Go explore Southampton on a run, the best way to get fit for free! Ask a friend to join you and it'll become a social occasion.
4) Cycle – If walking to lectures, or going on a run isn't for you, why not get a bike and start cycling. A simple cycle to lectures or work is just as quick as getting the bus, but burns calories whilst you're doing it – perfect! Many people have also said that cycling to the NOC is a lot quicker than the bus, so why not give it a try.
5) Trim trail – Why not have a go at Southampton's very own trim trail? It's a set of 10 exercise stations in an assault course style situated in Southampton's Outdoor Sports Centre. Best thing is you can use it for free, why not have a punt at it with a few mates.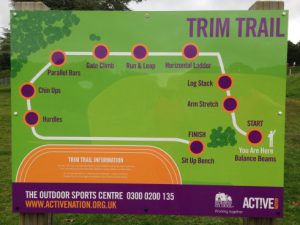 6) Use the stairs – Again, it sounds so simple, but if you've got a lecture in the Maths building on Highfield campus, whether it's on floor 4 or floor 10, why not give the stairs a chance instead of the lift. Even if it's only once a week, you'll be working those glutes and all those leg muscles, burning calories just getting to your lecture.
7) Go shopping – Everyone deserves a treat once in a while, yes you'll spend money shopping, but you'll be exercising for free. A hectic day shopping, walking around West Quay, through department stores and shops, can amount to a lot of walking – just 3 hours of shopping could burn over 450 calories.
8) Download My Fitness Pal – I swear by this app. It's free and helps you track your diet and exercise, as well as setting goals for you. It'll help you stay motivated and work hard towards reaching your goals, encouraging you to keep those calories down.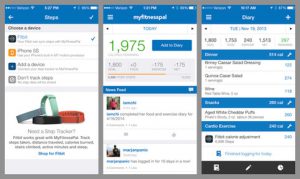 9) Grab a skipping rope – Don't fancy going on a run, or even leaving the house to exercise? Why not dig out your old skipping rope, and get jumping. Jumping rope can burn as much as 125 calories in 10 minutes – and an intense 10 minutes could burn as much as a 30-minute jog, whilst also strengthening your leg, shoulder and arm muscles. Give it a try.
10) Creative weights – You don't have to go the gym to be able to use weights and work on your strength training. Everyday household objects make great weights that you can use away from the intimidating super-strong people in the weight section of the gym. A can of soup can be the equivalent to a 1lb weight, a bag of fruit could equal 3lbs, a bag of flour could amount to 5lbs, and filling up a large bottle (old detergent?) with water can act as a 10lbs weight. Perfect household objects for those just beginning with weight training, away from the bustle of the gym, for free!
I hope this inspires you to get fit, even if it's just walking to uni instead of getting the bus every now and then. Just because your student budget can't stretch to afford a gym/sports membership, doesn't mean your fitness should go out the window too. Give these free fitness tips a try!