Last night, Wessex Scene headed to Freshers Ball in search of the greatest looks of the night. The Ball was themed around the 2017 circus musical The Greatest Showman and, as always, our students delivered some absolutely magical ensembles. Narrowing it down was a hard task but here are my personal favourites of the night. 
Colin, Acoustical Engineering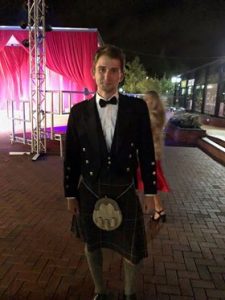 Only 30 minutes into the night I immediately spotted Colin looking dapper in his kilt and traditional Scottish garb, sporran and all.
Savannah, Criminology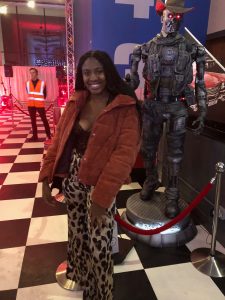 Savannah's bold satin leopard trousers had me running down the stairs in high heels to get a picture. She paired it with a delicate lace bodysuit and an orange puffer jacket, leaving her one of the most fashion forward ladies of the night.
Jason, Politics and International Relations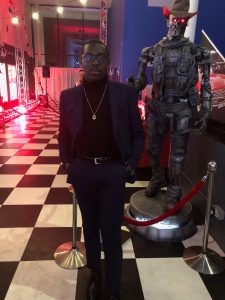 Not only was Jason looking handsome in his navy blue suit that he paired with a black turtleneck and silver necklace, but what caught my eye the most was the beautiful confidence he exuded. At first I'd missed his look, distracted by Savannah's trousers, but as I finished taking pictures of his friend, he went up to me and asked if I'd already found the best dressed men. Confidence is beautiful and how could he not make the list with such great style that he knew deserved a spot.
Kate, Modern Languages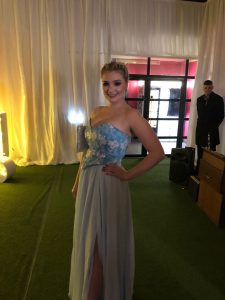 Another one of my favorites of the evening was Kate who looked stunning in this Elsa-esque gown. What's even more impressive is that she had sewn the dress herself! My jaw dropped to the floor as she told me, and went even further down as she explained she wasn't a fashion or art student either. She tied the glamorous look together with a beautifully braided up-do and sparkly false eyelashes.
Woolf, Foundation Year Engineering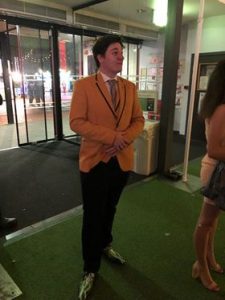 With a name like Woolf, he was destined for greatness. I spotted his mustard jacket in the union building but as soon as I asked for a picture his friend let me know I COULD NOT miss his shoes in the picture and oh my days I was surprised, as he paired his suit with some lightning and thunderbolt dress shoes.
Ben, History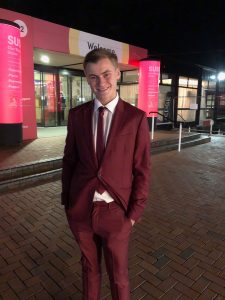 Daring men's fashion can often be hard to find for fancy events but Ben skilfully showed how to do it if you you want to stand out, but perhaps without being as eccentric as Woolf. Combining the elegance of the classic silhouette with the bolder burgundy of his suit, Ben stood out – despite matching the redbrick.
Charlotte, Medicine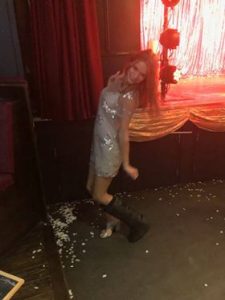 I first approached Charlotte to describe her experience of the Freshers ball in one word but quickly noticed her unique choice in leg wear. Charlotte broke her leg during freshers week, but did not let that stop her as she was dancing her heart out in Stags. And not only did she dance, dance, dance, but despite the broken leg, she left the flats at home and donned one high heel on her good foot, an immense amount of effort that amazed my friends and I all evening. Her sparkly heels were paired with a cute glittery T shirt dress.
Rylee, Psychology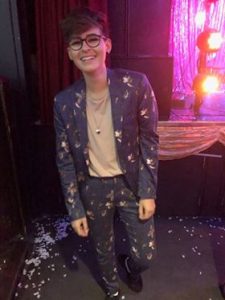 Also in Stags, I found Rylee, who was rocking a breathtaking navy floral suit which she paired with a simple t-shirt and long chain necklace. Her juxtaposition of the elegant suit and the understated t-shirt had us all in awe. While the glasses are probably a staple in her wardrobe and not something solely for this occasion, I also could not help but to admire them as an excellent choice with the rest of the look.
Angela, Medicine, Mia, History and Beth, Criminology and Psychology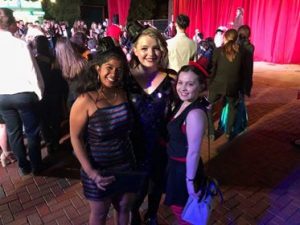 Angela, Mia and Beth were a smash hit last night thanks to their cute theatrical hats which matched the circus theme of the evening. They looked stunning together as their dresses varied but their hats tied their looks together.
Aruvi, Pure Maths and Aparna, MORSE (Mathematics, Operational Research, Statistics and Economics)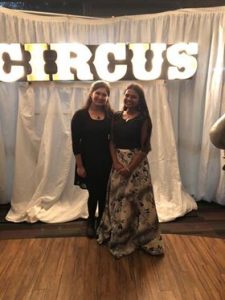 It was my friend who first spotted Aruvi and Aparna as Aruvi's billowing floral skirt caught her eye in a sea of block colours. The two girls looked beautiful and understatedly elegant as they moved from the circus lights into the silent disco.
Christianos, Law, and friends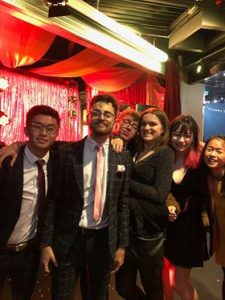 Christianos looked handome as he took to the floor in Stags in his navy checkered suit with the added pink details giving his overall look a chic touch. Getting the picture was a bit of a group effort as he at first was not wearing his tie, but with a little help from his friends, he managed to get it back on. They looked equally dazzling as they all jumped in front of the camera when it was time for me to get a picture.
Amanda, Maths and Philosophy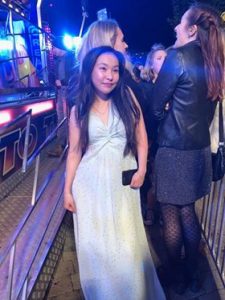 Last but not least, I found Amanda at the end of the evening as I was queuing for one last go at one of the rides. Her floaty baby blue dress was a breath of fresh air in the chill autumn evening.