RAG (Raise and Give) and Enactus have raised over an estimated £11,000 from Jailbreak this year, with more money still to be counted. The winning team have reached Hong Kong airport, in a remarkable feat.
In another successful Jailbreak weekend for RAG and Enactus, where the original target of £10,000 was exceeded, teams reached a variety of exotic locations, including Barcelona, Serbia, Amsterdam and, er, Edinburgh.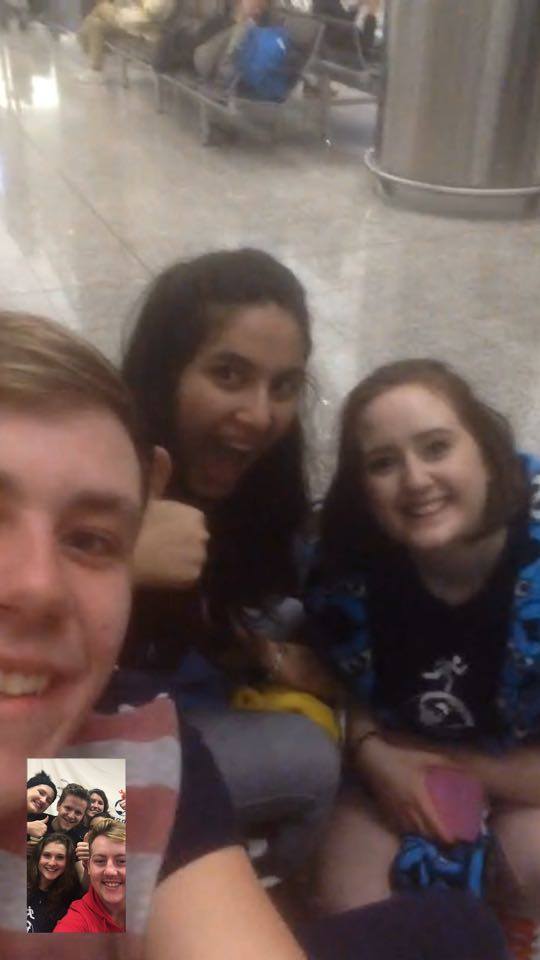 The team who reached Hong Kong (a distance of 6,045.5 miles) – made up of Julie Shannon, Jamie Dargan and Sevantika Puri and named Eire & India – managed to obtain return plane tickets from Richard Branson's PA. Branson himself is a well-known supporter of the Jailbreak initiative.
The money raised will be split between the Enactus Social Enterprise projects for 2015/16, and RAG, whose official charities for this academic year are as follows: Student Minds, the student mental health charity, the Make-a-Wish foundation and the Red Lipstick Foundation, which focusses on supporting those who have been bereaved from a suicide.
Jailbreak 2015 started at 9am on the 21st November and finished at 9pm the day after – a total of 36 hours. The cold launch day started with the teams (dressed in a range of colourful attire) being released from their 'pen' outside the Students' Union.
Max Turner, who helped ensure that the weekend went smoothly, had this to say:
What a weekend. The sum which is to be donated to RAG's 3 charities and Enactus' social enterprise projects is a fantastic tribute to all the hard work of the primary organisers, anyone who helped out at JBHQ, donators and participants' fundraising efforts. The fact that a student body can selflessly do so much good is something to value and take immense pride in.
Whilst we congratulate every team for doing their bit for charity, special mention has to to go to both Emma and Flora on Tour and the wonderfully-named Team Inter-Condimental, who both raised over £800!
The most inventive form of transport used was certainly a horse-drawn carriage, by Fishfolk in Amsterdam, and the prize for the most inventive method of hitch-hiking goes to Las Chicas who used Tinder to get themselves free lifts across Sweden!
Kieran Reals, RAG president 2015/16, commented on the success of the weekend, and Jailbreak's continued success:
'It's been so great to see the event grow over the past two years. The success we have had through our incredible particiants and their fearless fundraising as been fantastic to see! We can't wait to see everyone come back and hear all their stories!'
Jailbreak HQ are now in the process of ensuring that all teams return safely, with tracking available to all those who want to be monitored on their returns home.
The Jailbreak event remains one of the most popular and effective methods for raising money for charity nationally, as is spreads the message of fundraising over a wide distance, and the participants take great pride in participating.
If you want to donate the RAG & Enactus jailbreak post, you can do so here.