So Jailbreak 2015 is over – and this year's event will certainly live long in the memory. With over £11,000 raised so far, this year's event was certainly a record-breaker. For one team, Jailbreak 2015 was an extra-special occasion, as they made it all the way to Hong Kong. Here I chat to Team Eire & India: Julie Shannon (first year dual field nursing student), Jamie Dargan (first year adult nurse) and Sevantika Puri (first year English student) about their experiences of Jailbreak 2015, and how exactly they managed to end up in Hong Kong.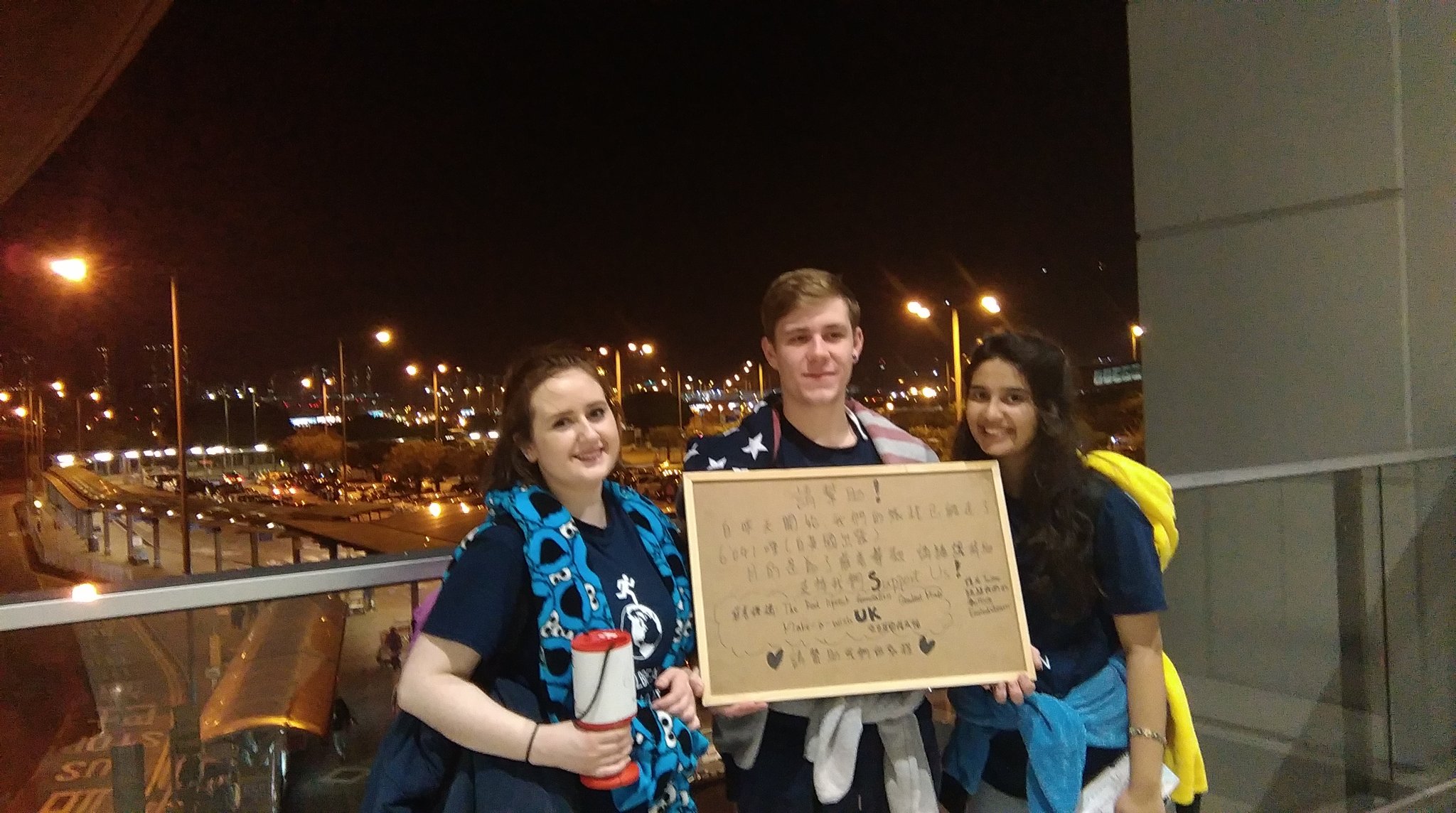 Did you want to go to Hong Kong in particular? If so, why?
We had joked about the possibility of going as far as Hong Kong but we never actually thought we would get there. Our original goal was to get to Ireland – we couldn't believe it when we made it across the world! When I received the response from Richard Branson, I searched every place that Indians can travel to without a visa. Hong Kong was one of them. It was farther away than most other jailbreak teams would go and of course it didn't require a visa (we could hide there for 14 days)! I kept dreaming and squealing about it. However, when we did have the boarding passes in our hands, it was then that I realized that I must have sounded so stupid because it was an insane dream coming true.
Could you believe your luck when Richard Branson offered you a return ticket?
 Well, when I first wrote a to him, I was quite hopeful – very hopeful indeed! But when I didn't receive a response from him in two weeks, I started to give up. Nonetheless, I did follow up the mail, only four days before Jailbreak started, and surprise, surprise, the next morning we got a response from him personally!!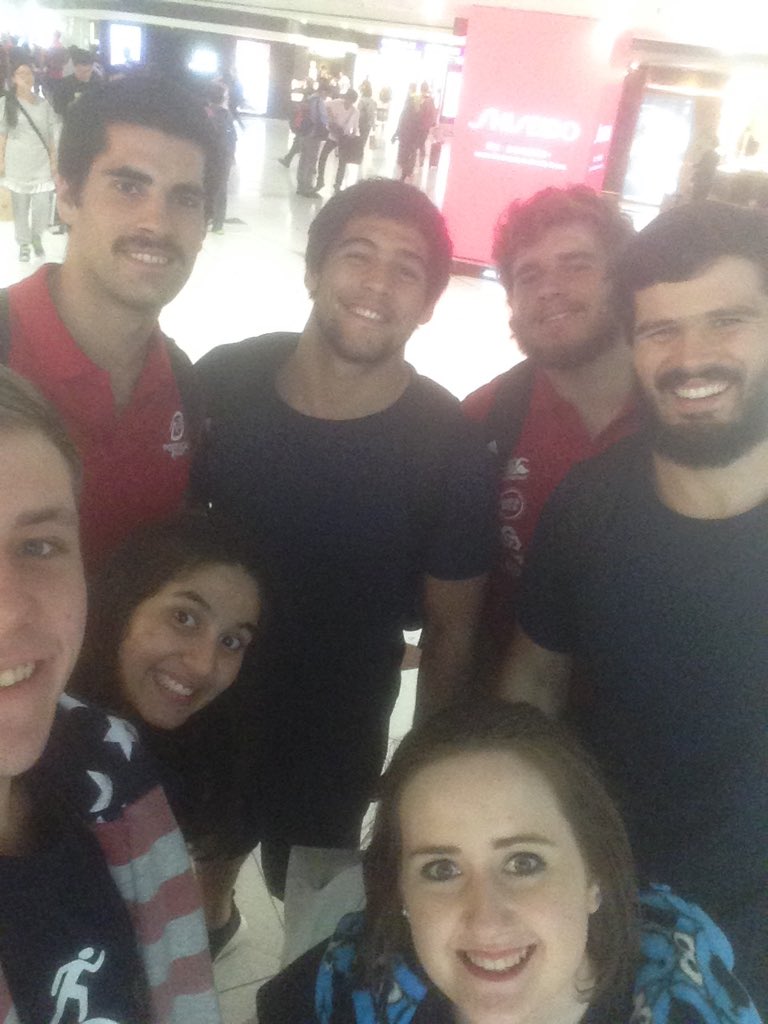 Did you get to see much of Hong Kong?
Unfortunately we didn't get far out of the airport in Hong Kong, due to the fact that our return flights were only 7 hours after we landed and we didn't want to risk missing them! It does seem like a lovely place though and all the people were so welcoming, friendly and supportive of what we were doing.
How was the jailbreak experience as a whole for you?
 Definitely a learning experience! We sold Indian street food to raise funds, and we began contacting every single person we know  to help us out, donate, give us a lift, sponsor us… basically anything they could so to help! I think the best experience though was doing something for those less fortunate than us at our own expense. Jailbreak has literally been one of the best experiences ever. None of us have ever done anything like it and we didn't know what to expect and it by far exceeded any expectations.
Would you consider doing this again next year?
We have been talking about it and we would definitely consider it – but we don't know if we could do it again. After getting so far this year it would be embarrassing if we didn't even make it out of the UK next year! However it is all about the charities we raise money for and we would definitely do it again for them. If we don't go we might try and raise funds for the sponsored charities anyway.
How do you feel about Jailbreak as a whole – is it one of the best ways to raise money?
It's an amazing way to raise money, although you do spend a lot of money on travel! Not only do you raise money for all the amazing charities buy you are also spreading their names and publicising their work across the world, which in perspective is amazing and can only be a good thing!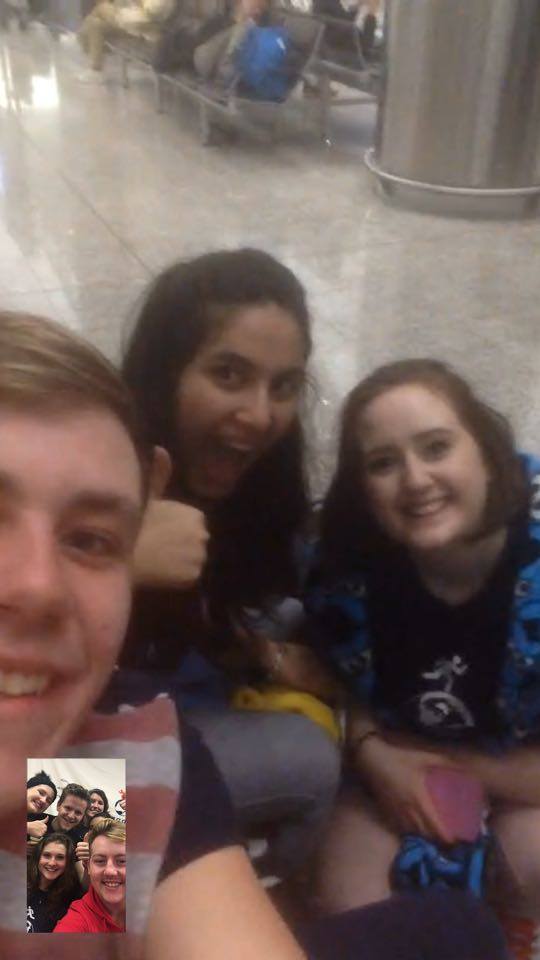 How much do you think you managed to raise?
We are not 100% sure of our final total for donations. We are guessing it is somewhere around the £500 mark. We do, however, know that we received 1280 Hong Kong dollars though! (It's £109.33)
Any bits of advice for those thinking about Jailbreak next year?
For anyone thinking of jailbreak next year our best advice would be to get your team name out there as early as possible. Be the first team to get to places and be absolutely shameless. You are never going to see any of these people again so you can make a fool of yourself, it also helps to get people to donate! Definitely go in Fancy Dress – go as something really cute or really wacky (or both!) as children and families especially seem to be really good donators! Also, never lose hope! There will inevitably be times when things just don't turn out your way but in the end, it's all fine, and it's all for a good cause. Keep trying – you never know, you might get a plane ticket from Richard Branson.
Any final thoughts?
Can we also thank everyone, family, friends, the jailbreak committee and out fellow convicts for all the support we have been given. It has been immense and we are truly grateful for it all and for the experience as a whole!