International Explainers: Boko Haram – Who Are They?
Nigeria's Islamist extremist group called Boko Haram are creating conflicts and causing unrest in an attempt to overthrow the government and form an Islamic state. In light of the death of the second humanitarian worker by Boko Haram on October 15th 2018, presented is a brief summary of facts and information regarding the insurgent group.
The full name of the group is Jama'atu Ahlis Sunna Lidda'awati Wal-Jihad, which in Arabic means:
People Committed to the Propagation of the Prophet's Teachings and Jihad
The group's headquarters were in the north-eastern city of Maiduguri, capital of Borno state, and they were dubbed Boko Haram in the local Hausa dialect which translates to "Western Education is Forbidden". Boko Haram's core beliefs are that Nigeria is governed by non-believers, even if those in politics are Muslim. They also endorse a version of Islam in which partaking in political and social activities related to the West is forbidden.
Boko Haram
was formed in 2002 by cleric Mohammed Yusuf as a long-awaited reaction to the Sokoto Caliphate coming under British rule almost 100 years prior. Many Muslims since 1903 had refused to send their children to government-owned "western" state schools. Yusuf formed on an estate in Maiduguri, a religious compound which housed a mosque and an Islamic school, which many poor Nigerian Muslims sent their children to. Boko Haram also had political plans to form an Islamic state, and this school became a fundamental pillar in the recruiting and training of jihadis.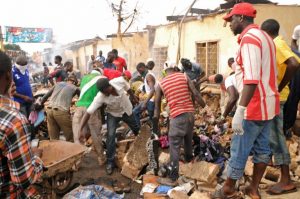 In July 2009, Boko Haram led a flurry of offensives against government buildings such as police stations in Maiduguri. A shootout ensued on the streets and hundreds of Boko Haram supporters were either killed or captured. Leader Mohammed Yusuf was killed, and his body was shown on national television. Boko Haram regrouped under a new leader, Abubakar Shekau who was far more insurgent than his predecessor.
In 2013 Boko Haram was declared a militant terrorist organisation by the US in fears it had formed connections to the Maghreb al-Qaeda.
Nigerian troops and vigilante groups applied pressure on Boko Haram which forced the group to flee Maiduguri to the Sambisa forest close to the Cameroon border. From this new base, the group launched a series of attacks on towns and villages, abducting women and children and coercively recruiting men to join their army.
In April 2014, Boko Haram finally caught widespread international attention when they carried out the abduction of 200 schoolgirls from Chibok, Borno state.
The group also began to keep hold of the villages and towns they attacked as opposed to their previous routine of retreating. Eventually, in August 2014 Shekau declared a Caliphate in the territories under Boko Haram control, making Gwoza the centre. Boko Haram later pledged allegiance to ISIS, severing ties to Al-Qaeda.
By March 2015, Boko Haram had lost all of its towns after a union of troops from Nigeria, Cameroon, Chad and Niger were tasked with fighting the group. They once again fled to the Sambisa forest and hundreds of captives were freed.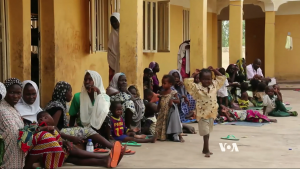 According to ISIS in August 2016, Boko Haram leader Shekau was replaced despite him publicly denying this. In the same month, 21 of the Chibok girls were released but Amnesty International says that 2,000 more children are being held in captivity. The CIA estimate that Boko Haram has a force of around 9,000 fighters and despite the many weapons, money and resources that have been confiscated they still have large amounts stored, amassed from raids on military bases and banks.
In March 2018, Boko Haram abducted International Committee of the Red Cross (ICRC) members demanding for the freedom of their captives in return for the aid workers. Two of the workers have been executed, the latest being Hauwa Leman on October 15th 2018.
Since Boko Haram's campaign began in 2009 to create an Islamic state, 20,000 people have died and two million people have been forced to flee their homes.
The process of completely ending the rampage of Boko Haram still has a long way to go despite Nigerian President Muhammadu Buhari claiming them to be "technically defeated". With Nigeria's chronic poverty and low level of education rates, the population is increasingly susceptible to being enticed by extremist ideology.