Disclaimer: The views expressed within this article are entirely the author's own and are not attributable to Wessex Scene as a whole.
On the 2nd of  May 1997, Britain woke up to its first Labour Prime Minister in nearly twenty years. Tony Blair, known to supporters as Captain Charisma for his Cheshire Cat smile and youthful energy, had overseen the largest national vote swing since 1945. Britain had a new 'rock and roll' prime minister who established the most diverse cabinet in history and promised sweeping social justice reforms. That September, Blair was hailed as the most popular party leader in the UK's democratic history after gaining the approval of 93% of Labour members. Today, however, in a stark shift in fortune, he is regularly dubbed 'the Most Hated Man in Britain' and suffers a disapproval rating of over 70%. But why has the public turned so resoundingly on the most electorally successful Labour politician in history, and how has his legacy of investment in public services and constitutional reform been soiled so mercilessly by his foreign policy agenda? 
For social mobility, Blair's Third Way politics improved the lives of millions of working-class Britons. One of his greatest achievements was to vastly increase in real terms the amount of money spent on welfare targeted at lower-income families with children. A single parent looking for work in 2010 could expect 20% more income than when Labour entered office, and a single parent working part-time, 36%. According to the Institute of Fiscal Studies, had welfare risen only in accordance with inflation during this time, child poverty would have risen by one million. In reality, the number fell by one million. Other highlights of Blair's legacy include lifting almost a million pensioners out of poverty by investing £11 billion per year extra in older people's welfare, his peace-brokering role in the ratification of the Good Friday Agreement, and his near-eradication of rough sleeping on England's streets. No wonder Blair left Downing Street willingly after ten years to a cross-party standing ovation from the Commons.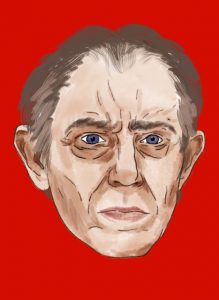 But in the years since his resignation, the public's relationship with Tony Blair has soured, not least because of his involvement in the scandalous Iraq War, an invasion which Kofi Annan, UN Secretary-General during the conflict, maintained was illegal. In the eyes of many critics, President George Bush and his 'poodle', our 'warmonger-in-chief' Prime Minister, entered into an untested war zone, waging a conflict which ended the lives of half a million people. Their intentions were revealed in 2003, when Bush and Blair held a two-hour meeting during which they, after having agreed to go to war no matter what, pondered over how best to provoke Saddam Hussein into a confrontation. They even considered flying a falsely-UN attributed plane in Iraqi airspace in the hope that it would be shot down, allowing war to be seen as justified.  The regional instability that ensued served as a fertile hunting ground for ISIS, and heralded more than a decade of global terrorist atrocities.
In the same vein, during his tenure Blair oversaw record debt levels which contributed towards the financial crash of 2008, causing a self-inflicted reversal of much of his progress on employment for working families. Arguably, Tony Blair's unequivocal support of EU free movement led to the Brexit vote. Furthermore, Blair's tax credit policies and their unintended consequence of allowing employers to hire workers on the cheap, plus Tony Blair's outsourcing of public sector contracts led to costs for the taxpayer and rewards for the ultra-rich. This resulted in public weariness and facilitated the rise of Jeremy Corbyn.
Blair's complicated legacy of peace-brokering, war-mongering, social mobility-championing, and economy-crashing will remain a point of contention for generations, and whether you see him as a hero or a villain, he has undoubtedly changed the face of Britain forever.