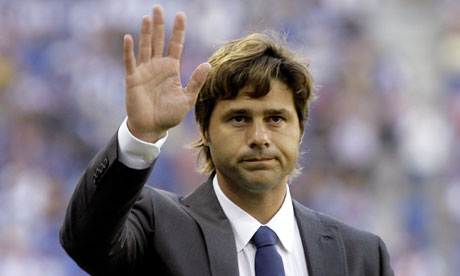 Should Mauricio Ponchettino achieve a few decent results in the next run of games I think that the inevitable fickleness of football fans will fall into place. Yes the sacking of Adkins and the manner of which it was executed was to pretty much everyone in the league's distaste, the manager who brought the club back-to-back promotions was absent from the programme following dismissal. But that is something which Mauricio Ponchettino will have to deal with, he has minimal language skills, but he was seen conveying instructions to Lambert during the game, this can only be a promising sign.
Although the sacking of Adkins was absolutely disgusting, Saints fans we have to keep finding positives, the goalless draw they fought out last night can only be seen in this light. We made decent chances and the high-tempo, and high-pressure game displayed at St Mary's by Southampton points to positives for the teams coming games. Adkins isn't returning and as much as his dismissal was a farce, the team has to build under Ponchettino. Adkins found the Saints a foothold on the league and it is this that the side must build on. The stage is set for the Saints to continue with Adkins's work, but the show must go on.
Mauricio Ponchettino has snatched a draw to start on the illustrious stage of the Premier League, but if he follows with a string of defeats he risks making himself a fan-enemy. But the sad fact of the matter is that if he secures a few wins the natural fickle nature of football fans will take over, and Adkins will become but a great memory in the history of one of the oldest football clubs on the planet.
Let's just hope that the Saints fortunes continue to rise. After all, as much as Portsmouth, Brighton, Bournemouth and Plymouth grimace at the sight of it, south coast football needs a team in The Premier League. So let's cross our fingers that the man who has so far guided Espanyol to the bottom of La Liga, can keep the only South Coast team above the drop-zone.