Picking out the best World Cup is tough considering I have only been on this planet nineteen years, with the 2002 tournament in Korea and Japan being my first memory of the competition. Brazil 2014 has provided an abundance of goals, some of which have been absolutely spectacular.
All the big names have 'turned up', Messi, Neymar, Benzema, Muller, Robben and Van Persie have provided important goals and performances fitting of this brilliant tournament. New(ish) names have come to the forefront too, James Rodriguez' form this summer has been stunning, at the time of writing he is the top scorer and has provided special moments. Tim Cahill's volley is definitely up there with the efforts of David Luiz, Rodriguez, Messi, Van Persie and not forgetting Jermaine Jones, whose sweetly struck long range goal helped the U.S.A hold Portugal in the group stages. Before the quarter finals there had been more goals than the entire tournament in South Africa, befitting of a nation that cherishes the beautiful game.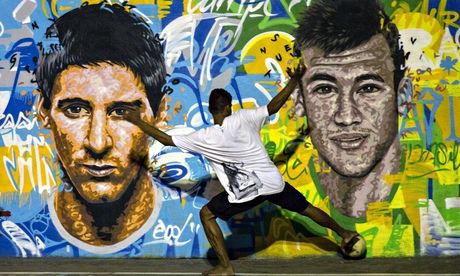 Though the quarter finals are largely populated by the 'powerhouses' of international football, the achievements of teams like Costa Rica, Algeria and Columbia have been a breath of fresh air. That so many games have gone into extra time is a testament to the nature of this year's competition, fighting till the end and demonstrating impressive fitness levels alongside some beautiful attacking football. Algeria ran Germany very close in the round of sixteen game, not merely by holding on and throwing bodies on the line, but also by playing with a confidence and style that was unimaginable a few years ago.
Those who have lit up the group stages of the tournament have also provided slight dampeners on the festival, Luis Suarez, need I go further? Balotelli, wonderful at times, often proceeded to drift in and out of games, frustrated from clicking into gear for longer periods. England have been analysed so much there's not much point going into it, but they didn't contribute much to the joy many of us have experienced from Brazil 2014. Cristiano Ronaldo showcased himself as Portugal's standout player but is often too concerned (for my liking) about how these tournaments affect his standing with the likes of Messi, rather than expressing his will to win for the country.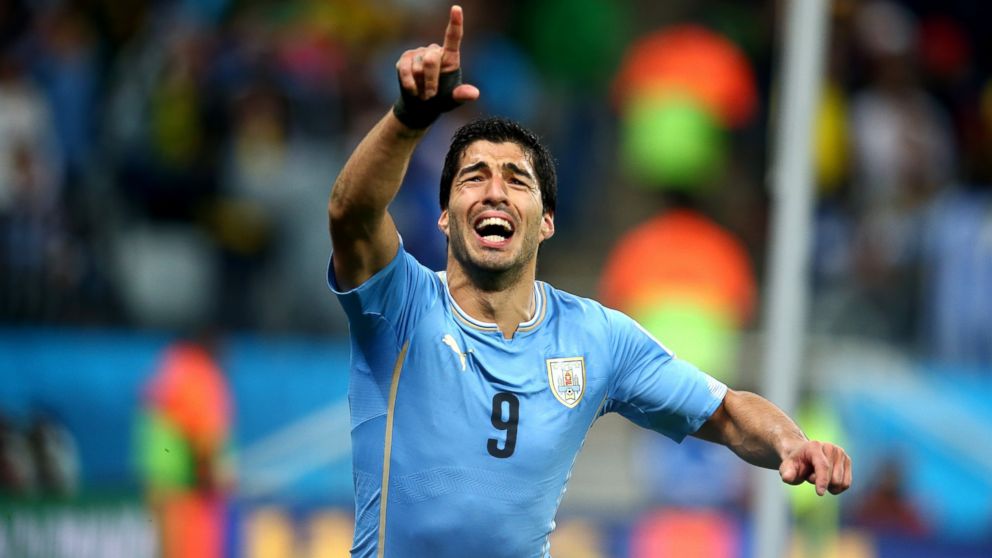 The colour and passion from the fans of many of the nations competing has shone through our TV screens, last night being a pinch yourself moment when Colombia were faced with eleven Brazilians and what seemed like the entire stadium, prior to and during the match. Many are already raving about how fantastic the whole experience has been, and we're not yet at the semi final stage. Let's hope it continues, a phrase used throughout the group stages that transcended into the round of sixteen and the quarter finals.
For now at least, thank you Brazil et al., for lightening up the viewing of pained England supporters and those who are enviably neutral.