Sean O'Brien
Winner- Manchester City
Last season City were offered the league on a plate as both Liverpool and Chelsea dropped seemingly easy points. Although Chelsea are stronger than City on paper this time around, I think their tendency to collect maximum points in the big games but fail against the small teams will continue. Outstanding quality in the likes of Yaya Toure and Sergio Aguero make City my favourites.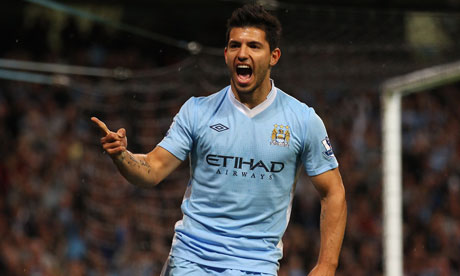 2nd- Chelsea
Mourinho has admitted to Chelsea no longer being 'the little horse' after some big signings this window. They have strengthened each area of the park with world class players through the likes of Costa, Fabregas and Filipe Luis, whilst still operating under a profitable policy. Lacking a 'killer striker' cost the blue side of London last year according to the manager, but there can be no excuses now with the acquisition of Costa, who looks to be precisely what they need. If they don't win the league, I fancy them for a trophy nonetheless, Champions' League..?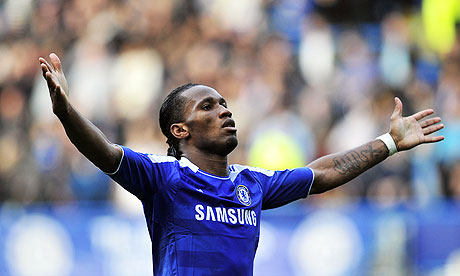 3rd- Manchester United
After a very impressive pre season (despite opening day loss), Van Gaal appears to have a touch of Fergie about him. He should get the best out of what seems to be a distinctly average United side, particularly at the back. It is my prediction that the Dutchman will produce a similar display to Ferguson's title winning 12/13 team, but on this occasion they will fall short of both City and Chelsea. You would also expect them to make some more signings between now and the end of the window.
4th- Arsenal
After a few impressive signings (given Wenger's notoriously stingy transfer policy) and an attacking line up full of flair, Arsenal are certainly on the same level as City and Chelsea and should compete. However, each and every season it is suggested that they will finally break into the top three and challenge, yet they always come fourth, due to injury or whatever excuse may be offered. I would personally like to see their young side do well though!
Relegation-
18th- West Bromwich Albion
Fortunes at the Hawthorns have taken a dramatic turn for the worse after the sacking of Steve Clarke, which at the time seemed like a thoroughly misguided decision and seems even more ludicrous in hindsight. They have neither the quality on the pitch or behind the scenes to maintain their status in my opinion, but keep an eye out for Berahino, certainly one to watch this season.
19th- Crystal Palace
If you asked where Palace would finish before the departure of Tony Pulis, they wouldn't have even been threatened by relegation. The loss of the stability he brought, along with the inevitable turmoil that follows such an event just two days before the start of a new campaign, appears to destine Palace for doom.
20th- Burnley
It hurts to write off Burnley, as many considered them a candidate for relegation in the Championship last season, yet they cruised to second! Their squad appears to be the weakest. The beauty of the Premier League though is that even the lower sides can cause a problem for the top sides, which Burnley will do at points throughout the year. I fear they may take several thrashings in the process, mind.
F.A. Cup– Arsenal
Capital One Cup- Liverpool
Champions' League- Chelsea
Player to look out for- Muhamed Besic
Stephen Morrow
Winner- Chelsea
A whisker away from the title last year, with some suspect performances away performances against teams they were expected to beat, ultimately provided costly in their title ambitions. Often toothless in the final third last season, Costa should prove the difference as they finally find a striker with the ability and raw power Drogba had in his prime. Add to that Mourinho's history of improving on his clubs league position in his second season and you have my favourites.
2nd- Arsenal
With Financial Fair Play seemingly being taken seriously by the league's big boys, this gives Arsenal their best opportunity in a long time to seize the day. Astute summer signings have improved their squad depth, which should prevent their title bid from its usual February collapse. A moral victory in the Community Shield (even if Dedryck Boyata featured for City) where Ramsey capped the win off with a superb performance, convinces me that they will finish at least second and run Chelsea right to the wire.
3rd- Manchester United
Last year an ageing and unbalanced side led by a manager very much out of his depth finished seventh. This year a rejuvenated, youthful side led by one of the game's most decorated managers of the modern era can only improve that. Herrera will bring an incisiveness the cumbersome Fellaini couldn't and the 5-3-2 formation will allow an attacking trio of Mata, Rooney and Van Persie to play in their most natural positions. A lack of Champions' League football will give them the freshness that Liverpool enjoyed last year, but their centre-backs are yet to convince me that they will be able to replace Vidic.
4th- Manchester City
Somewhat surprisingly perhaps, I think last year's champions will suffer a slight fall from grace. There have been no real additions of note for City, the capture of Mangala for an eye watering sum aside, and they find all their players one year older with one year's more wear and tear. This all on a side that wasn't the sprightliest last campaign. The likely loss of Yaya Toure to the ACON in January should be enough to see them out of the title race, but Sergio Aguero goals should be enough to keep them ahead of Liverpool, Tottenham and Everton.
Relegation-
18th- Aston Villa
A lack of quality attacking players and a real shortage of flair will be their undoing. Need more than the some of their parts basically, and West Brom will suffer from the same difficulty.
19th- West Bromwich Albion
(Read Up) It is doubtful whether Alan Irvine can conjure up more than what he has to work with.
20th- Burnley
You need only look at Burnley's transfer business to see that they are preparing for life in the Championship in the 15/16 season. Jutkiewicz and Sordell are proof of that. Expect though a valiant effort from young talents Kieran Trippier and Danny Ings, but it's ultimately a side lacking in top level experience.
F.A. Cup- Manchester United
Capital One Cup- Chelsea
Champions' League- Arsenal
Player to look out for- James Ward-Prowse
Will Mario Scott
Winner- Chelsea
Having secured the signings which fills the needs of the squad, in Fabregas and Costa, it's hard to look past such a decent squad managed by such a great manager. Sometimes you need to park the bus!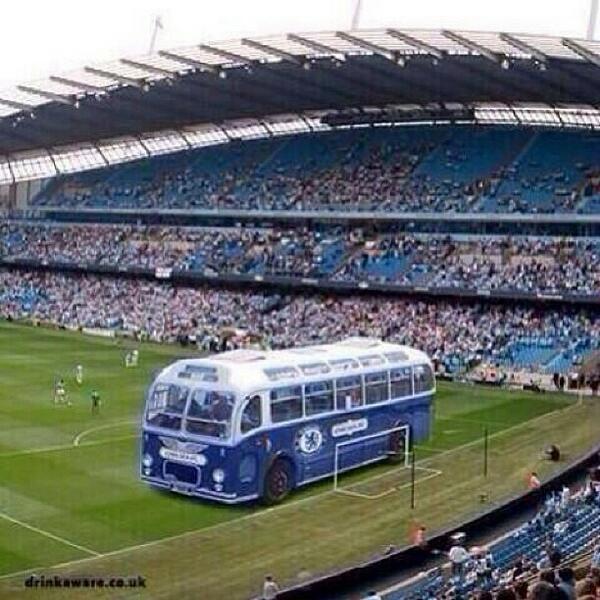 2nd- Manchester City
Whilst they haven't been as active as in past transfer windows, the squad still has unbelievable strength in depth. The recent contract extensions of many key squad members shows the belief they have in the current fold.
3rd- Liverpool
Whilst losing Suarez will be a blow, the money has been well spent on improving the squad for Europe. A mix of foreign talent and those who know the league well could see them into third.
4th- Arsenal
Whilst many fans will bemoan Wenger for turning down the opportunity to re-sign Cesc Fabregas, this is a much improved outfit who are also riding high on the success of their two recent trophies.
Relgation-
18th- Crystal Palace
Firing Pulis is pure stupidity. He brought the best out of a squad which is extremely thin on Premier League talent. It's hard to see Palace having much of a chance with him now gone.
19th- Leicester City
They had a great team for the Championship. That said under the pressure of this league, I think Leicester will crumble.
20th- Burnley
Come on…it's Burnley. (Though a short sentence, Burnley have been covered quite a lot in this zone. Don't hold your breath on the Lancashire battlers)
F.A. Cup- Manchester City
Capital One Cup- Liverpool
Champions' League- Bayern Munich
A Thank You to the writers for their predictions, and it will be interesting to look back at some of these statements come May. Be that with an arrogant nod or acute embarrassment!