It's almost that time again, the English Premiership is right around the corner. The excitement and triumph of the national's side 3-0 sweep of Australia is now behind us and players who were together "down under" must once again face off against each other.
Before I get into the what I have found to be tough job in ranking how I think the sides will end up after 22 games I just want to point out a few things. I have speculated a lot, I've taken a few risks in my predictions here and there and predicting the 4th-8th region was incredibly hard in itself. But enough of that, here's how I think it will shape up come summer 2017.
  1. Saracens (Last year's position, 1st)
After doing the double, defending their Premiership title as well as being crowned victors of Europe, it's hard to not see Saracens at the top end of the table. Their forwards are once again looking to be very solid and it's likely we will see the pack dominate with the likes of Vunipola, Itoje, Kruis and George in the line-up. Things don't drop off in the backs either with Farrell and his boot at ten and then last year's player of the year at full back in the form of Alex Goode. With this wealth of experience and having already done it before, these guys will be the team to beat.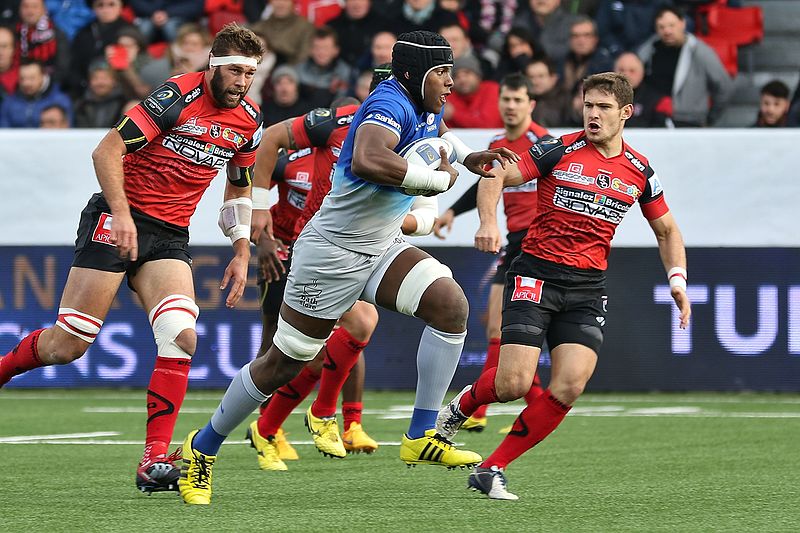 2. Wasps (Last year's position, 3rd)
Wasps were a serious contender last year, shown by their record beating walloping they handed to Saracens. And they are certainly not going to be lacking in skill with the incoming players, Danny Cirpriani, Willie De Roux and Kurtley Beale just to name a few. If these players can fit in with the current line-up then they should be set for a playoff place even with the loss of George Smith and Charles Piutua.
3. Exeter (Last year's position, 2nd)
Exeter had a fairy-tale run to the finals last year where they were unable to clinch the title, but it was still a seriously impressive year with quite a young and inexperienced squad. With Waldrum on form and with Ollie Devoto coming from Bath to compliment Jack Nowell on the wings I think we will be seeing a lot more of their thrilling fast paced, try fest style of rugby this year.
4. Northampton Saints (Last year's position, 5th)
Northampton almost pulled off their own mini fairy-tale story last year. With a mediocre start they managed to pull together and make a strong push for a semi-final but were beaten by the reliable Leicester Tigers at the business end of the season. However, if George North can stay in form and Louis Picamoles, who is joining the squad, can integrate into the pack and bring his ruthless leadership I can see them succeeding where they failed last year.
5. Sale Sharks (Last year's position, 6th)
I'm pushing the boat out here. With their star player leaving there is going to be a massive hole left behind. During Cipriani's time at Sale, he has honed and refined his game and become a mature leader who helped the team to one of the best unbeaten home records ever seen in the premiership. With his experience gone it could be tough but with the home record they have, if they produce these results on the road as well they could easily be in the top half of the table and on the verge of the semis.
We've spoke to @Millzyneath as the side prepare for their @premrugby opener next week https://t.co/gkOzO08fxj pic.twitter.com/D6uIEmGttY

— Sale Sharks (@SaleSharksRugby) August 23, 2016
6. Leicester Tigers (Last year's position, 4th)
It's been 12 years since Leister have failed to make the playoffs, but they are looking ripe to break that streak. Even with JP Pietersen coming from South Africa to boost their ranks, they are losing 16 of their previous squad including quite a few experienced players. They should be a solid mid table team and not too look awful but their days of competing for the title look to be coming to a close, for now.
7. Gloucester (Last year's position, 8th)
I've always had a sweet spot for Gloucester with them being the "almost maybe" team that can never quite break through into the top half of the table and really get some momentum going. Sadly, I think that is what is going to occur this year. A few of their old guard are retiring but they are receiving an injection of three super rugby players and Matt Scott from Edinburgh. They should be able to improve on last year and could possibly push the top six if they get a few crucial results.
8. Harlequins (Last year's position, 7th)
Quins were pretty much the opposite of Northampton last season in terms of performances, they were holding a playoff spot halfway through and then just collapsed. They slid out of the top four and then were pipped at the end to drop out of the top six, giving up top flight European rugby. If they continue anything like they did last season things could be a lot worse, they showed they have the potential but their finishing was lacking.
📸 Eight days to go before it all starts again #AvivaPremLaunch pic.twitter.com/Uaiwfdt9Wg

— Harlequins (@Harlequins) August 25, 2016
9. Worcester Warriors (Last year's position, 10th)
Having been at the game where Worcester beat Bristol 59-58 on aggregate in the last play of the match to win promotion for the 2015 season, this was a hard one for me to judge without any bias and it pains me to rank them this high. But they did begin to find their footing at the end of last year, they still looked uncertain at times but with the brilliant addition of South African scrum half Francois Hougaard they were looking like a fully-fledged premiership side. If a few results go their way they could easily finish in the 7th or 8th but it's all speculation.
10. Bath (Last year's position, 9th)
Bath had a shockingly bad season last year considering the fact that they were the 2014 runners up. So it might be a surprise that I have them still ranked so low as many believe they will bounce back. However, just looking at their current situation I think that may be unlikely. Their financial difficulties continue as more rumours of selling the club are bounced back and forth. Within the squad there is quite the exodus going on as 15 players are moving on, including stars Ollie Devoto and Kyle Eastmund, and although Luke Charteris and Tualupe Faletau are joining there is going to be some big gaps in the backs.
11. Bristol (Promoted from Championship)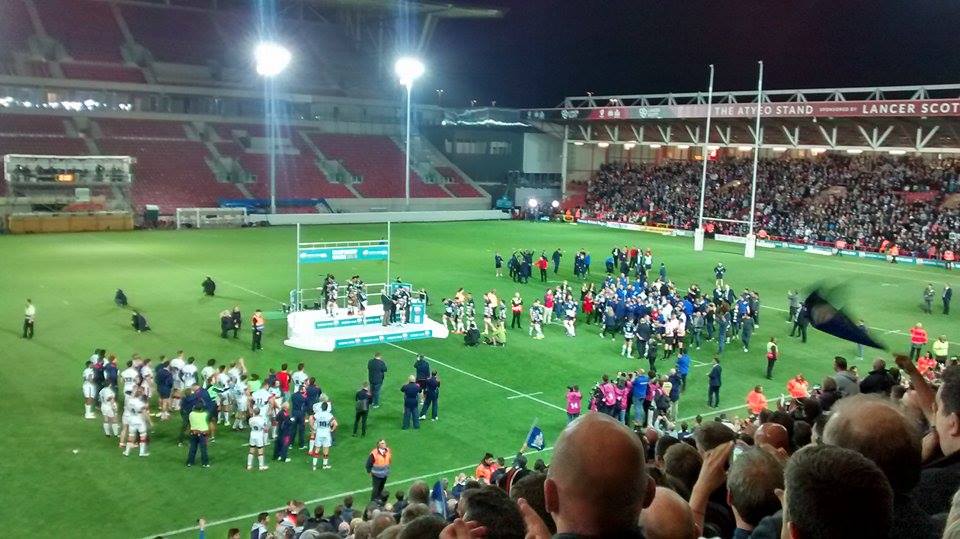 Being a Bristol fan myself, I've tried not to be biased here (I've moved them up and down these rankings and think that 11th is fair prediction). After seven years in the Championship and four finals being back in the premiership couldn't come quick enough for the young squad. Jack Lam will be leading the team in what almost everyone is expecting to be a tight run thing to avoid relegation and get a foothold in the top league. They've certainly brought in a lot of players and to my relief they are letting Matthew Morgan go to Cardiff (who spent more time passing to the opposing side than his own it seemed). Callum Sheedy hopefully will be starting at 10 following his rise to (local) fame following his performances that helped Bristol get that elusive championship promotion.
12. Newcastle Falcons (Last year's position, 11th)
Newcastle were fighting off relegation until a few weeks before the end of the season, more to do with London Irish's failure to take away points from crucial games and throwing away chances left right and centre. It's going to be a tough season for Falcons fans, they know something will need to change. And the management is trying that, with 14 players joining the squad and 17 outgoing there certainly is a lot of turn around. But with the retirement (for now) of Andy Goode, who was vital in their Premiership survival, they look like they are the ones who will be departing the top 12 this year.
And that's it. Do you agree with me? Who do you think will surprise us or who will under perform and fall to the bottom of the pile? We'll soon get an idea, the season kicks off at Kingsholm where the Tigers will take on Gloucester on the 2nd September.