Tagged:
animal cruelty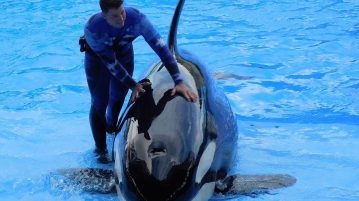 Writer Jo Lisney highlights the importance of the hashtag #BoycottSeaWorld for National Boycott SeaWorld Day 2018.
→
A video exposing the conditions of animals in fur farms raises questions about the industry.
→
Travel Writer, Sophie Howard, reveals the darker side to animal tourism and how you can go about finding better and more ethical alternatives to enjoy.
→