What do you do if you can't find anyone willing to join you on your crazy adventures? Well you do it anyway of course!
In a poll by VoucherCodesPro.co.uk 68% of those that had tried solo travel, enjoyed it. The important thing to take from this is that although some people did not enjoy the experience of starting out alone, the majority did, and that could include you. Before you start to plan a trip you should seriously consider: How far are you willing to stretch your personal boundaries? Travelling alone requires organisation, occasionally dining alone and a willingness to fully immerse yourself in the experience regardless of company. If you decide to take the challenge in your stride, then solo travel can be equally rewarding, providing infinite flexibility to do as you please and a chance to meet new people from around the world who share the same love of travel as you.
So if you are ready to take the adventure of a lifetime, then where can solo travelling take you? Well here's the top three…
1)Bangkok
Bangkok is a city like no other where old and new intertwine, like global brand names sharing the same street as historic temples. Firstly, you can visit, Wat Pho, Thailand's largest temple displaying unique architectural designs and vibrant colours to keep any snap-happy traveller content. Keep your taste buds satisfied snacking on the delicious street food offered throughout Bangkok's markets. Especially at Bangkok's biggest market, Chatuchak Weekend Market, can tantalise all the senses providing full immersion into the Thai culture. Bangkok is often a stop over onto the further afield destinations and transfers for internal flights throughout South East Asia. Make the most of your travels and use your layover as a chance to explore this city bustling with life.
2)Melbourne
Melbourne is a city that does indie well, making it perfect for solo travellers looking for something new. Rooftop bars, boutiques and cafes paving every street; Melbourne has a young vibe that's not afraid to admit its addiction to lattes and avocados. It has a quirky personality which can lead you into a bar made of shipping containers. Turning around any corner into the laneways will reveal the many Melbourne secrets hidden away waiting to be discovered. Melbourne's surprising quirks and randomness will have you falling in love with the city far before you even realise it.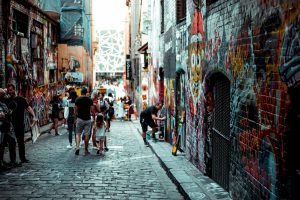 3)Rajasthan
Rajasthan is a Northern state in India bordering Pakistan. Within Rajasthan, you can find the two beautiful cities of Jaipur and Jodhpur. Colour dominates the two cities, the majestically pink Hawa Mahal in Jaipur and the cool blue streets of Jodhpur stand out amongst the other bursting colours of these vibrant cities. Wherever solo travel takes you within Rajasthan, you will not be disappointed with its exploding colour and delightful foods perfected over centenaries – it's an Indian adventure not to miss.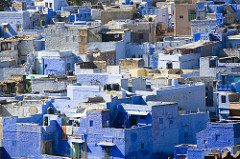 Wherever you decide to take your solo adventure, you will be rewarded with friends from all over the world. Many solo travellers often say it is meeting new like-minded people from a variety of backgrounds that makes solo travel so incredible. Not only do you make friendships that last a lifetime, but often you also get extended invitations to visit them in their home countries, which means you start planning a new trip before the one you're on has even ended! So push your boundaries, take the leap into solo travel and never look back.