Some travellers consider hostels a rite of passage for any traveller. Whether you believe this or not, hostels are the perfect way of making any trip fit the student budget. As well as having a lower price tag, they provide the opportunity to meet so many new people and make friends from all over the world.
While there are so many good sides of hostels, they are also the bad, and the really bad. From sharing a sweaty 12-bed mixed dorm in the height of summer to dodgy looking sheets and noisy dorm mates, hostels can take some adapting to. So here are some top tips to help make the most of hostels and avoid returning from your first hostelling adventure with nightmare stories.
1. Take a sleeping bag
If you're worried about the cleanliness of the bed sheets remember a sleeping bag! A small season 1 or 2 sleeping bag will fit in your bag or attach to it. It will feel nice to sleep on your own clean things, saving you from itchy and worn out sheets. Plus, it doubles up as a great pillow when travelling on planes and trains!
2. Go as a group, book as a group!
Book the hostel room in one booking for a room the size of your group. This way you are most likely to be kept together and are more likely to have the room to yourselves. So, you don't have to sleep near strangers if you don't want to.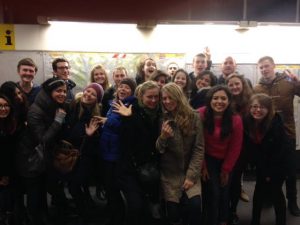 3. Eye masks are key
Remember your pampering eye mask to block out lights people leave on in the room. Don't forget ear buds either if you're a light sleeper, allowing you to have your beauty sleep before an early morning flight while your neighbours stumble in at 5 am.
4. Bunk beds are bad news
Avoid if possible! If not, go for the bottom bunk. You're less likely to feel as though you're rocking about all night, and the bottom bunk is so much easier to get into after messy hostel bar crawls.
5. Use the bag room!
Take advantage of your hostel's bag room before and after check in for a couple more hours of exploration before you have to leave.
6. Flip-Flops
Honestly. Communal showers and toilets. You need them. A cheap pair will do and are so handy! Keep them beside your bed so you can just slip them on before the shower and there won't be another item you'd be so relieved you packed.
7. Use your towel
On a bunk bed, tuck your towel under the mattress of the bed on top and use it as a partition for more privacy, and help dry your towel!
Hostels one of my favourite aspects of travelling, you get to meet so many amazing characters, hear all their advice about what to see, what to avoid, where to go next and get to go on some of the best bar crawls. Don't let the horror stories scare you off, by using these tips you'll soon fall head over heels for the hostel life.