There are quite a few 'seven wonders'. The original list consisted of seven locations which the Ancient Greeks considered most significant. Sadly, five have been destroyed by time and the natural world. The Hanging Gardens of Babylon is likely mythical, leaving only the Great Pyramid of Giza left. This last remaining ancient wonder has stood the test of time and for that reason alone is worth adding to your bucket list.
With the Great Pyramid of Giza looking pretty lonely on its list of seven, people have come together to produce many lists of the world's most significant and amazing places. The most famous two including the "new" seven wonders of the world, and the seven wonders of the natural world.
The "New" Seven Wonders of the World
1.Chichen Itza, Mexico- Mayan City
Chichen Itza is on the list, but if you have the opportunity to go to any of the Mayan temples then take it. I was lucky enough to visit Calakmul in the Campeche state of Mexico. These amazing creations stand tall and steep but are 100% worth the climb. As you get to the top you are greeted with panoramic views of protected tropical forests; reaching for as far as the eye can see.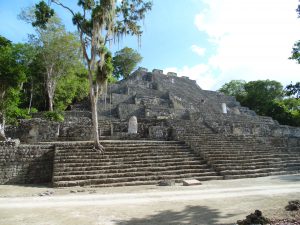 2. Christ Redeemer, Brazil
Nine years of construction and 6 million stone tiles later, the Christ Redeemer stands tall over Rio. The iconic statue is unforgettable and recognisable the world over, giving it its spot in the list.
3.The Great Wall, China
Winding 13,170 miles across deserts, mountains and grassland from East to West China, the wall is an impressive piece of ancient construction. The stunning views from the wall are a testament to China's hidden countryside beauty.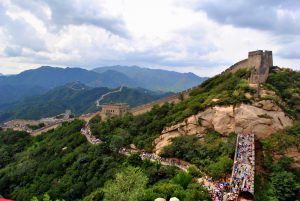 4. Machu Picchu, Peru
The incredible altitude and ancient construction land this beautiful place it's spot on the list. You can see for yourself by signing up for Southampton RAG's Machu Picchu challenge, in collaboration with Action Against Hunger. Find out more by visiting Southampton RAG's Facebook page.
5. Petra, Jordan
Tombs and temples dating back to 300B.C line the pink sandstone cliffs of Petra. This archaeologically famous site transports visitors out of this decade and puts on a brilliant showcase of ancient power.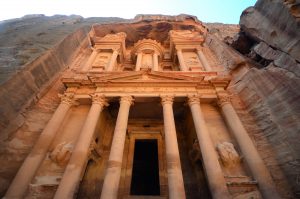 6. The Roman Colosseum, Italy
Our closest of the seven wonders, the Colosseum demonstrates the Roman empire in all its glory. It is a symbol of the power and strength of the Roman empire. It's impressive structure reminding us still today who the Romans were and why they will never be forgotten.
7. The Taj Mahal, India
With delicate patterns and proud domes of the Taj Mahal, it's hard not to romanticise a trip here. Built in memory of Mughal Emperor Shah Jahan's wife, it has become India's most iconic site.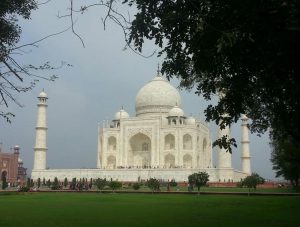 The seven wonders lists provide an alternative way to find the most impressive and stunning places in the world to add to your list of next destinations.