Journeying through Europe with my inter-rail pass, I was lucky enough to meet some amazing characters and hear some incredible stories. Fortunately, our group didn't experience any major problems (apart from the odd disagreement over which bar to go to) but this was because we put a huge amount of prep into our trip, meticulously planning routes, buying insurance, photocopying passports – you name it, I had it covered.
From the many people I met, it was clear that we were the lucky ones, and others hadn't got through their inter-railing experience quite so easily. Although hilarious, these stories do highlight the importance of knowing what is going on when traveling. Here's a roundup of the best ones and how to avoid similar complications!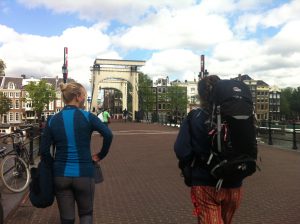 20 to 48 Years Old in a Day
Personally, this is my all-time favourite travel story. On one of our longer journeys, we sat with a group of guys who were also inter-railing and heading to Zagreb. They'd been in Budapest the day before, after getting an overnight train from Amsterdam. After having a few too many drinks and falling asleep with their bags underneath their beds, they woke the next morning to find no bags and no passports. Luckily, the guys had known to head straight the British embassy in Budapest to get an emergency passport. However, not checking that all the details were correct in their passports, the then 20-year-old Kevin got on the border crossing train with a passport saying he was now 48. Somehow the birth date was wrong on his emergency passport! Although this provided quite a lot of entertainment for the rest of us, the stress was quite visible on Kevin's face as the border control police hopped on at the Croatian border. If you find yourself without a passport abroad do what these guys did and head straight to your nearest British Embassy or Consulate. However, don't do what these guys did, and triple check all information provided on your emergency passport is correct before leaving.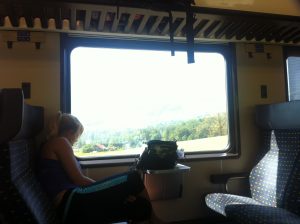 No Battery, No Bed
The next story comes from the night train from Amsterdam through to Prague. On this journey, we met the solo traveler, Dan. Dan was heading off to Berlin, and after giving him lots of advice on where to go and what to see, we all drifted off to sleep listening to our music. Fast forward an hour or so and we pull into Ostbahnhof. The sleep-dazed face of Dan's was not a happy one as he realised he had 20% battery left on his phone, and the chances of finding a hostel for the rest of the night at 3am were pretty slim. After giving him the name of the hostel I stayed at last time, and reminding him wherever you are in the world there is always a 24hr McDonalds, we said goodbye to our brief night-time solo traveler. I don't whether Dan ever made it to a hostel before his phone died or if he enjoyed the rest of his trip, but his experience did get me thinking. It's safe to say, now, before I allow myself to fall asleep, I always make sure I have the bed sorted for the next night. Not being prepared makes travel unnecessarily stressful, and is so easy to avoid by just making sure you have a plan for your next destination. It also goes to show why portable phone chargers are your best friend whilst traveling. Charge it up the night before you leave and you'll never run out of battery on the train, plane, coach, wherever you are!
If you do ever find yourself in a sticky situation abroad, stay calm – everything works out in the end –  and don't let it ruin your experience. Head over the FCO's Travel Aware website to get more helpful hints to ensure your interrailing trip is as stress-free as mine was. And avoid the situations these guys found themselves in.
*Names have been changed