As students entering the world of employment, we are often told that we are no longer competing nationally for a job, but globally. Any experience of being immersed in another culture, having the independence and strength to thrive in a different country, is becoming an increasingly attractive trait among employers. No wonder then, that more and more students are choosing to do some part of their studies abroad.
Whilst many people are excited by this opportunity, the paperwork and the nitty-gritty details of taking the step and moving to another country for a semester or year can seem overwhelming, and even put people off. What many students don't realise is that there are so many resources out there available for them to use to help sort out all the documentation needed, especially with visas.
Visas are perhaps the most important thing to get sorted before flying out for the adventure of your life. However, the heavy legal aspects and authority weighted behind a visa can often leave people baffled and confused about where to start and how to get one. For every country the details will be slightly different so it's important to check what you need to do; the Foreign and Commonwealth Office has some great information about applying to visas for every country you could think of. Most of the information provided on this website is directed towards British passport holders, so if you are travelling with a different passport be sure to check that country's equivalent information as the visas required often vary depending on what passport you are using.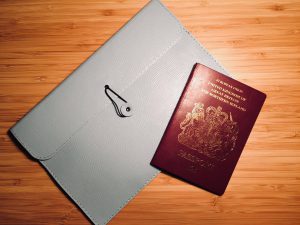 France
Currently, as part of the EU, you do not need a visa to study in France for any length of time. However, as negotiations around Brexit continue, it is important to keep checking requirements use the FCO's entry requirements pages for relevant EU countries. For France in particular, Campus France has helpful information about visas and other information about studying in France.
Germany
As a British citizen, you do not need a visa to enter Germany. However, if you are studying in Germany you must register with the German authorities (Einwohnermeldeamt) within 3 months of arrival. For more information check out the German Embassy website.
United States
As your study period will most likely be longer than 90 days, you will not qualify for application to the visa waiver programme. Instead, apply for a visa from the nearest embassy or consulate before leaving. You will need to apply for a non-immigrant visa, as you are not looking for permanent residence, just temporary study. There are more than 20 different categories of non-immigrant visa classifications, so make sure you're applying to the right one by reading the requirements and limitations of each visa carefully. You will most likely need the F visa, but double check on the Consular Affairs website.
Australia
You will need a visa to visit or study in Australia. British citizens can apply for the eVisitor Visa or Electronic Travel Authority electronic visas. The Department of Immigration and Border Protection has a handy visa finder tool on their website which can help you check if you are applying for the correct visa.
Each country is different so be sure to check the advice on from the Foreign Office and check all the information available to you from the university by talking to the Study Abroad and Exchange departments.