We all know New York, London, Sydney are pretty good at New Years. But if you're like me and actually not a great fan of being ripped off for every drink you buy to wash away 2017 and welcome in 2018, only to have it poured down you by the swarms of people, then maybe it's time we look else were, somewhere new for the new year.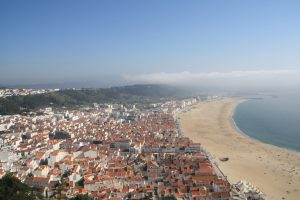 Nazaré, Portugal
Have the best of both worlds in Nazaré where the party starts on December 30th. You can be in amongst the crowds on the beach and street or wander to the lookout points where you can have a slightly less cramped welcome to 2018 and take in the stunning views of the coast and fireworks. With stages set up all along the boardwalk, you won't find yourself bored, a New Year's Eve to remember.
Chiang Mai, Thailand
Went to Thailand on your gap year or last summer and yearning to go back? Here's the perfect excuse: celebrate the start of the new year with thousands of floating lights and lanterns in this unique and mesmerising experience.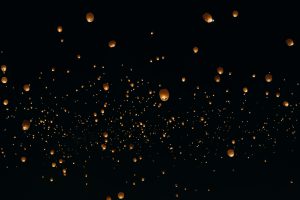 Rio de Janeiro, Brazil
I think anyone can put up with the crowds to party in the party capital of the world. Rio knows how to celebrate and there is no better reason to celebrate than a new beginning. Wear white and prepare for a night of nonstop movement and wonderful chaos. Party on the beach with the millions of others, from a sea view hotel room, or a seafront hotel that puts on the most lavish party you've ever seen.
Waikiki, Hawaii
2017 been your year? Don't want to say goodbye to another one and get a year closer to adulthood? Out to Waikiki and be one of the last people on Earth to say hello to 2018. Waikiki celebrates in classic Hawaiian style laid back but with flare. Palm trees, warm beaches, and fireworks- so much better than the cold and cramped streets of London.
Tonga
If you're the opposite and cannot wait for the start of a new year, new opportunities, new travels, new beginnings then head to Tonga. Be one of the first to drink in 2018 in an entirely new place. Feast on amazing food and begin a new adventure in the new year.