It's dark, cold, damp and miserable outside. Oh, how I hate January. Exams and deadlines loom over all our heads and Hartley Library's atmosphere is putrid with stress. Procrastination is the best form of escape, and I'm a sucker for a good daydream. And so, imagine this, money is no object, you can go anywhere do anything- the penthouse suite of a luxury apartment building overlooking Central Park, or a villa in the Maldives. Indulge yourself in a little fantasy; one day, when this degree has got you that six-figure salary, what kind of holiday will you be on?
When I let my mind wander, with a little inspiration from the reels of luxury travel photos on Instagram, I envision somewhere warmer than here with a golden beach and crystal seas. I take on the fully romanticised view of travel, because in January in your imagination, everything can be perfect.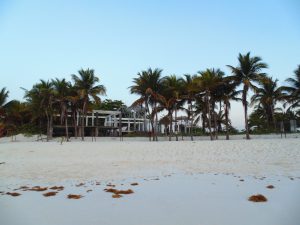 Let's say we're in the Maldives in a luxury water villa. Lying on a plush mattress, with, at a push of a button, the roof rolls back, revealing beautiful blue skies or thousands of tiny stars. After having a long lay in with breakfast in bed- consisting of the freshest juiciest fruit imaginable, you can simply step out your room and straight into the warm Indian ocean for a quick morning dip. After which you can wash off the salt in a warm power shower that is not a single bit like your lovely student shower with lukewarm water and zero pressure. Perhaps after lunch, they offer massages on the beach, there would be no worries about next week's exam or dissertation here, only the sounds of gentle waves and soft music.
It is amazing what your imagination can do. Here I am ten minutes later, back at my desk staring at the notes that for some reason refuse to enter my head. January always pulls out the wanderlust but is also always the time when we can't escape from the piles of work we've neglected over the holidays. So instead we daydream in between revision and writing for the degree we are really really hoping lands us the jobs that'll take us to these patches of paradise in our imagination.