Semester 2 is underway, and if you're anything like me you're already exhausted. There is no better way to pull yourself through until the next break from lectures than the lure of a holiday at the end of it. Over advertised spring breaks are easy to find but sometimes you want more than another weekend spent clubbing, which might as well as of been spent in jesters for all your hungover brain can remember. Instead, take a look the all the places in the world that can truly come alive this spring.
Osaka, Japan
During spring, parts of Japan bloom pink, creating stunning backdrops and picture-perfect scenes. The world-famous cherry blossoms in Osaka, Japan attract tourist worldwide. The pink snow that falls in the wind a unique and magical experience that can only be truly appreciated during the Japanese cherry blossom blooming period between March and April.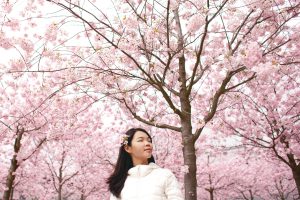 Salut, France
Whilst the cherry blossoms of Japan go unrivaled, the flight prices can make a student wince. If you're looking for a similar dazzling display of spring, try the province of Salut, in Southern France. A little closer to home, here you'll find rolling fields of bright purple lavender. The province has long been famous for its vast displays and production of lavender and products. Take a stroll through the fields and let the calming aroma wash away terms stress. Don't forget to bring back some lavender oil to remind you of your travels and keep you calm during summer exam season.
Austin, Texas
An amalgamation of music, film, entertainment, media, and art, is wrapped up within the SXSW festival every year in Austin, Texas. There is no better way to forget about looming dissertation deadlines than this multi-media explosion of events. Austin's loveable charisma will have you falling in love with the city through its incredible music and culinary prowess. If you're looking to get far away from the grey Southampton streets this Easter, Austin could be the place for you.
New York City, New York
New York almost needs no explanation as to why you should visit. The Big Apple sells itself. So instead I'll say why to go in spring-time. The bitterly cold winter and swarming crowds of Christmas shoppers make winter not ideal, and the sweltering humidity of summer creates a concrete jungle you'd rather escape than explore. So, the perfect middle- Spring. Life is just warming back up; Central Park is blooming, and the weather is ideal for exploring the streets of Manhattan.
Marrakesh, Morocco
Marrakesh is earning a name for itself with students, cheap accommodation and low-priced flights make it an accessible escape to an entirely different culture. Perfect for a long weekend getaway in between assignment writing, the vibrancy and buzz surrounding markets, coupled with ancient streets creates a fantasy world that you can get lost in for a little while before it is time to return to reality and term time again.