Being born and bred in Sweden I may be biased, but Stockholm is amazing!
Before moving to the UK, I never would have considered myself a patriot – far from it. I thought Sweden was the most boring country on earth, and I still think that patriotism in its purest form can be dangerous. However, now I've left my homeland, I cannot help but appreciate the country for its beauty and culture, something which the rest of Europe often forgets or ignores.
When people think of travelling around Europe, the names of hotshot cities such as Paris and Amsterdam take first place, but why not look north to the picturesque Stockholm for your next holiday. While we may not be able to offer the sunny rays of the Mediterranean, you are met with fresh produce from the farmer's market by the coast at the Old Town. The city is surrounded by water, and while it does take an adventurous soul to brave the Swedish waters, they provide a gorgeous backdrop for a lovely picnic of delicacies and Swedish ciders beyond just Rekorderlig and Kopparberg. You can even take a trip down to Åhus to have the 'Absolut Experience' at the Absolut Vodka Brewery.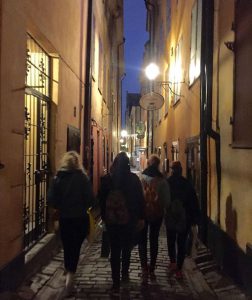 My love of vodka aside, back to Stockholm. The Old Town is the original centre of the capital. With narrow alleyways and cobbled streets, it's as if you're stepping into another world. You can find tourist shops, cafés, artists' studios, galleries, museums, and the Sci-Fi Book Shop  (my absolute favourite) to indulge your fangirl fantasies.
Besides the Old Town being the artistic hub of the city, it also holds some of Stockholm's 100 museums, with both the Nobel Museum – dedicated to Noble Prize founder Alfred Nobel – and a hidden gem, the Post Museum, which explains Sweden's role in the First World War as a transport route between the east and the west. If you leave the Old Town behind, you find many more interesting museums. However diverse your squad or family may be, everybody will find something to their taste. The artist may be interested in the Modern Art Museum or Fotografiska, Stockholm's photography museum. The scientist may be interested in Naturhistoriska, and the pop-culture fanatic is welcome at the ABBA museum and Junibacken, an unforgettable experience of children's literature, featuring the works of Astrid Lindgren.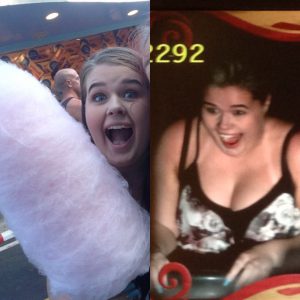 If museums aren't your kind of thing, don't worry! You can relive my childhood summers by hitting the rollercoasters at Gröna Lund – where you can get cotton candy bigger than your face and then get your photo takenon one of the rides that you can then post online for the world to see! If the rides aren't really your thing, visit the animals at Skansen – you might even score a live performance and feature on TV. When you've finished exploring, homemade ice cream will be waiting for you by the cherry blossoms at Kungsträdgården. If you, like my flatmate, have fallen in love with Benjamin Ingrosso after Eurovision, you will be able to see the garden that is frequently mentioned in his songs.
For the shopaholics, there is plenty to experience in the fashion-forward capital. Believe it or not, we've created more than IKEA and Spotify! Stockholm is the home of brands ranging from high-street shops like H&M and Monki, to high-end designers like Acne Studios and Filippa K – spending a couple of quid definitely will not be an issue. You can either hit the Kungsgatan high street, or, if shopping centers are more your style, take the subway out to Solna to visit Mall of Scandinavia. Wherever you head for your retail therapy, pick up one of Fjällräven's popular Kånken backpacks in their natural habitat.
There is much more to Sweden than just Stockholm. My own hometown Umeå was the cultural capital of Europe in 2014, but alas I don't have the space to cover my entire beautiful country. I had to start with my favorite, the place where I have made so many memories, and the place where I will make so many more. Trust me, when winter comes, I'm sure I'll be back to ranting about the northern lights outside my bedroom window, but for now, for your next euroventure, take a trip up north, and experience the life of the vikings.