If you're anything like me, then you just want to go everywhere and experience everything. When you say it like that, it sounds amazing, but in practice it can be a bit more difficult. To fully experience a whole country, it can take a couple of weeks (and that's just for smaller ones). With limited time it can feel overwhelming to try and squeeze as much travelling as you want to experience into the space of a summer holiday or a few weeks whilst also enjoying it. This summer I spent four weeks in mainland Europe and visited thirteen cities in seven countries. Here are a few tips for what to do to get the most out of a place while travelling.
Over-night buses
An amazing way to make the most of a trip is to use over-night buses. Not only do you save money on a night's accommodation (a win in itself), it also means that you don't have to waste day time hours on the tedious journey there. You get to have a full day wherever you are leaving from, get on a bus in the evening/night and then when you wake up in the morning you're in a new country and have a whole day ahead of you for sightseeing. Granted you'll probably be tired from the journey, but that's just a part of travelling regardless.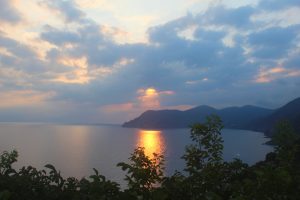 Don't have lie-ins
Another not so fun one in the sleep department. However, you've paid the money and gone to the effort to be in that country, don't sleep it away. Sleep when you're home. Yes, travelling is exhausting, but the exhaustion is worth it, if it means you get to experience more sights. Plus, having an earlier start means you can beat a lot of the crowds for popular tourist attractions that can be unbearably busy past 10 or 11 am.
Make an itinerary
The concept of an itinerary might sound a bit structured and boring, but all this means is just look up places that you want to go and see where they are. There's nothing quite like walking back and forth from place to place to waste time because you didn't look up where everything is, and so failed to realize that two places were only five minutes away. I am not saying structure your day, because some of the best things you find are by stumbling around a city and walking down random streets. But if you have a list of places that you want to see whilst you are in a city, prioritize those and the rest will fall into place. This way you'll feel more accomplished at the end of the day.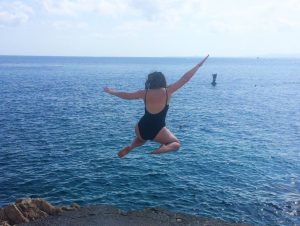 Push yourself out of your comfort zone
Travelling is all about experiencing new things, so I think it is always a great idea to do something a little outside of what you're comfortable with or used to. This could be anything from cliff jumping or sky-diving, to going on a hike or eating a new food you've never tried. Travel is an adventure and opens you up to a world of new things.
Don't pressure yourself
On the flip-side to the previous points, don't put too much pressure on yourself to do all the big touristy things. It is more important to enjoy yourself and see less things and take them in for their beauty and importance than rush around trying to squeeze twenty sights into one day. Travelling is supposed to be fun and an amazing way to experience different cultures. Don't take the enjoyment out of it by trying to do too much. If you have a good time, then it's money well spent, and you have made the most out of your trip.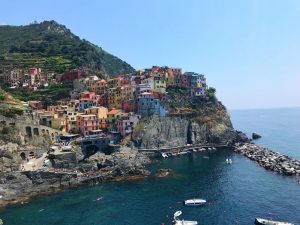 Take lots of pictures
Documenting all your travels is an amazing thing and I highly encourage it. You can look back on all the different things that you saw whenever you want and remember amazing times. Just don't get too immersed in documenting and forget to actually enjoy the moments as they are.
The most important part of travelling is having fun and experiencing everything it has to offer. Make the most of the time that you have and don't go home regretting things you didn't do that you wish you had. You might only visit that place once.