Tagged:
CDU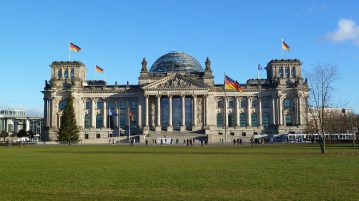 The grand coalition keeps Merkel in power, but means the far-right Alternative for Deutschland are now the largest opposition party.
→
The 'Jamaica Coalition' of the yellow of the FDP, green of the Green Party and black of the CDU/CSU proved too difficult to achieve for Merkel.
→
Angela Merkel will remain Chancellor of Germany (for now).
→